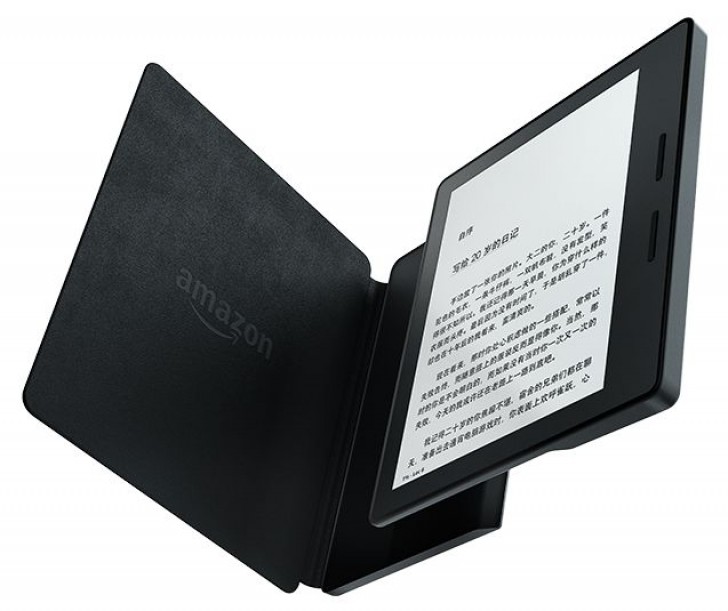 Just yesterday, it was reported that the next gen Kindle could be called as Kindle Oasis. Today, a new leak is giving out details about the specification, design and cover for the new Kindle Oasis.
According to product listings from China and Canad, which have surfaced thanks to a Reddit post, the Kindle Oasis features a brand new design with built-in page turn buttons on one side of the screen. The device looks slimmer and comes with a separate case that has its own battery. As per the images, you can see that there is a large bezel on the side that is depending upon how you hold it. This is possible due to an accelerometer which allows the screen to auatomatically rotate 180 degrees so that the buttons will be on either the left or right side.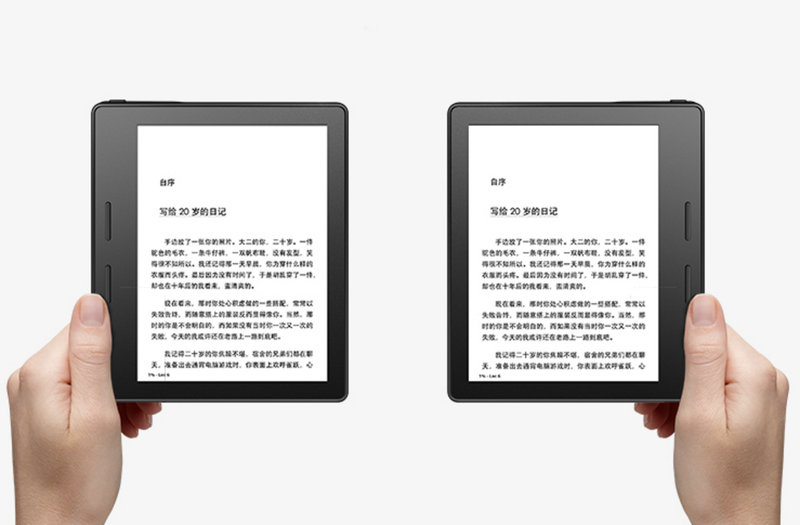 It looks like the Amazon has changed the design to mainly focus on easier and more comfortable handling of the Kindle. In term of display, similar to the Voyage, the Kindle Oasis will sport a 300ppi screen which we also saw on the Kindle Paperwhite (2015). The device will have a 6-inch Carta E-ink screen and an LED backlight. It measures 3.4mm thick and the thinnest point ant 8.5mm at its thickest.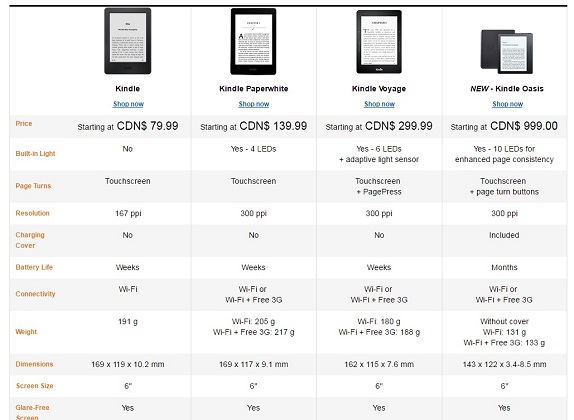 One of the unique features of the Kindle Oasis will be its rechargeable leather battery case which has 12 magnets that hold the case and Kindle together. The case is said to increase the battery life of the Kindle Oasis by up to "several months." When unplugged, the case can charge the Kindle's battery while when it is plugged in, both batteries will be charged.  The battery case will be offered in black, brown, and red color versions. It will come in both Wifi and 3G variants.
Amazon CEO Jeff Bezos will make the new Kindle official this week.
source: 1