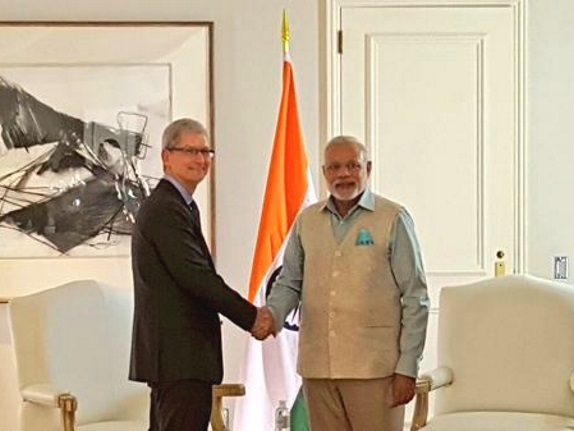 According to Telecom Minister, Ravi Shankar Prasad, Apple is exploring investment options in India. The move comes from the company as it strives to pave its way into the Indian smartphone market which is driven by budget device.
Prasad revealed that the investments in electronic manufacturing has increased from Rs 11,198 crore to more than Rs 1.2 lakh crore since he became the minister. He further revealed that last year 111 million mobile phones were manufactured in India, logging a growth rate of 81 per cent in production. Along with Apple, other global players are also evaluating investment opportunities in India, Prasad added.
Telecom Minister Ravi Shankar Prasad said, as per a PTI report,
Today all the big companies from Taiwan to …. have come in India. Apple is exploring possibility here in India. Therefore from smartphone to ordinary phone to solar panel to what not, immense potential is there in India . We have got a proper incentive scheme available including electronics clusters.
However, Prasad did not offer any other details or scoop about Apple's plans for investment in India. Apple has been inching closer to launch retail stores in India and earlier this month it resubmitted its application with DIPP for single brand retail stores in India. The iPhone and iPad maker had first filed for an application in January. Apple CEO Tim Cook had offered a positive response to PM Narendra Modi's 'Make in India' last year.