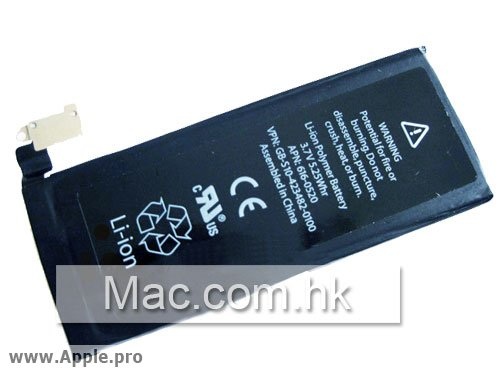 The leaks never stop for Apple's next big device, the Apple iPhone HD/4G. This time it is the battery of the device that gets revealed.
Not much additional information can be extracted from these new images apart from the already known specs from the Vietnamese site but here is what we know:
The new battery has a capacity of 5.2 Watt Hours, which is an approximate 16.5% increase from the previous iPhone 3GS 4.51 Watt Hours battery.
The dock connector and cable used in the iPhone HD/4G is also somewhat different from the one used in the iPhone 3G or 3GS.