We have been hearing about Samsung's plans to make foldable smartphones for sometime now and the company has also been talking regarding this technology for years. A recently filed patent application by Samsung has surfaced which shows the foldable smartphone tech in advanced development stage.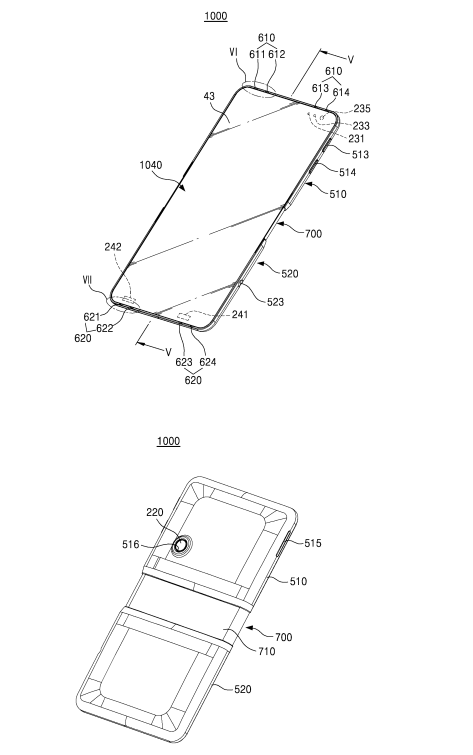 As per the images, the phone has a large display and the design shows a hinge that will be used to fold and unfold the phone. Also seen are various buttons on the sides of the phone but the trademark Samsung home button is missing. A camera sensor is seen in one of these images along with two magnetic studs that will ensure that the phone remains secure while folding and unfolding.
Reports from last year had stated that Samsung is working on dual screen foldable smartphone under Project Valley. The company had already patented a the foldable smartphone technology that described how dual display handset will be able to open and close in different configuration with the use of hinges. The above patent builds further on this tech and shows how the device will function.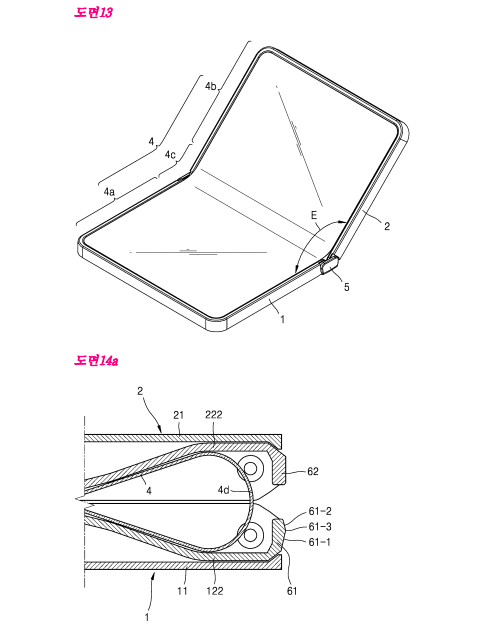 Samsung has been rumored to release a foldable smartphone in 2016 and may be the recent patent could be a move towards it.