Google is developing a third party keyboard for the iPhone, according to a latest report from The Verge. As per the report, the keyboard uses the same gesture-based typing as the stock keyboard app on Android.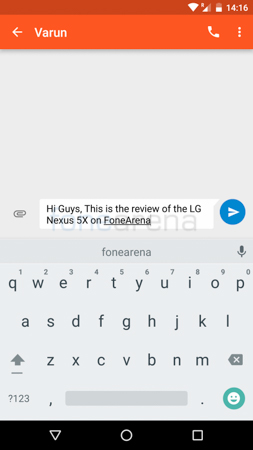 Google has been reportedly testing an iOS keyboard app for months in a bid to help increase search traffic on iOS devices. The keyboard is said to be "visually distinct" from the standard keyboard available on Android devices. It is expected to feature gesture-based typing like Swype, allowing users to slide their fingers across the keyboard to enter letters. Tapping on a built-in Google logo will bring up a web search bar. There are also options for searching for pictures and GIFs on the keyboard.
Apple introduced support for third-party keyboards in iOS 8, which resulted in several offerings from Android developers such as Swype, Flesky and Swiftkey. Currently, the iOS keyboard is being tested internally by Google and it is not clear when it will be made available for all users.