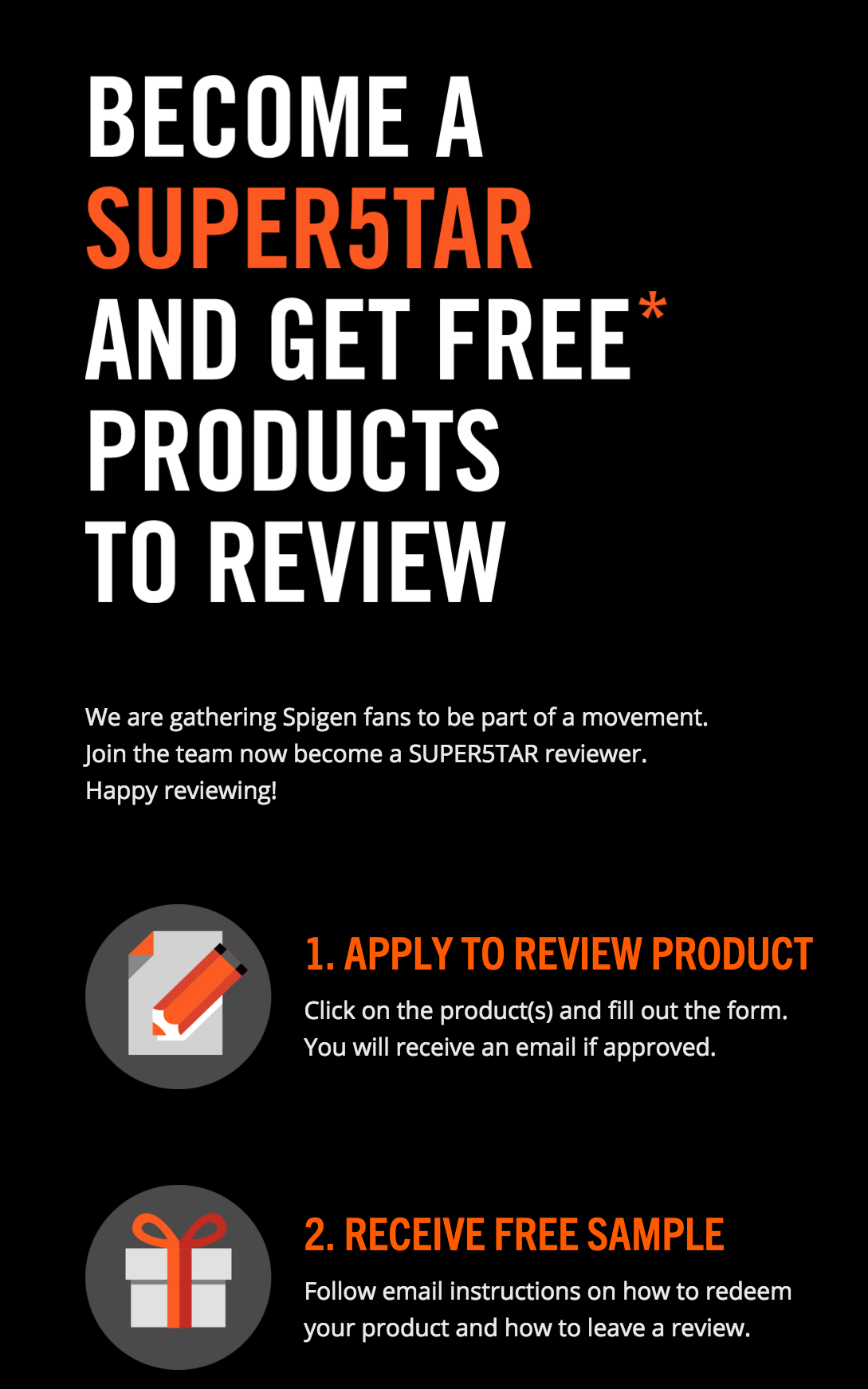 Spigen is one of the most popular smartphone accessory makers especially when it comes to cases. They have now started a new program for users that will allow them to get free cases for review.
The Super5star Review Program is a new initiative to get quick customer feedback and is open to the general public. Anyone can register for it and if selected, they are eligible to get a free Spigen case for their device.
Current smartphones that fall under the offer are Apple iPhone 6/6s, Galaxy S6/S6 edge/S6 edge+, Note 3, Note 4 and Note5. You can also get screen protectors for review for the Galaxy S7/S7 Edge, LG G5, iPhone 5/5S/5C. One of the most surprising things is that you can even get a case for the upcoming iPhone 5SE which is still unannounced.
All you have to do is basically head to the source below, fill out email, birthdate, country of residence as well as a link to Amazon account profile. People who apply need to be of a minimum age of 18 and also need to write an honest review. Although the cases will be given for free, there will still be a minimum processing fee that the users will have to pay.