Twitter is making it easier for its users to explore links within Moments on iOS and Android. For those unaware, launched in October last year, Moments is a news curation tool that tracks live events on Twitter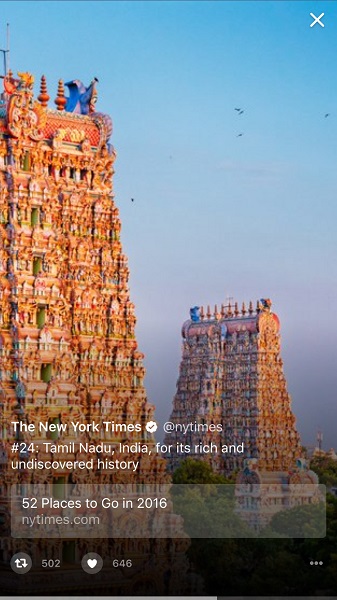 The micro blogging site adds the ability for users to tap on a link to a news article or a blog directly from a Moment. After browsing the page you can simply click out and go back to Moment where you have left off. In addition, in a bid to load content smoother and faster Twitter is rolling out support for Accelerated Mobile Pages (AMP) powered web pages when available.
Prior to this addition,at the time of viewing a Moment, you only had the option to click on the result showing the original tweet and then the linked material. Google recently launched AMP in India which is company's answer to Facebook's Instant articles. Along with the users, the update helps publishers to find and surface content in Moments which will in turn make it easy for them to provide more relevant context to its audience.