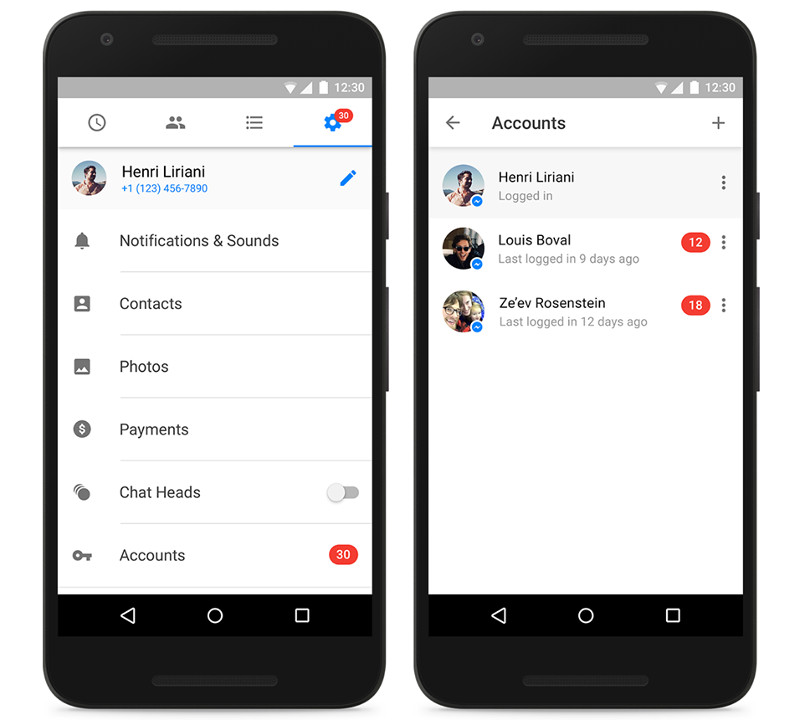 After testing multiple accounts feature, Facebook has officially started rolling out the feature for Android users. Instagram got multiple account support recently. This will let you share your device with other friends and family members so that they can log in using their account, and your messages will be completely private. "Anyone else who shares the device will just see the number of notifications of messages that you have, but they will never be able to see the content of your messages," said Facebook.
How to use multiple accounts feature

In the Messenger for Android settings, look for a section called 'Accounts'.
Add the accounts related to each person – signing up with Messenger takes only a few steps, and you don't need to be on Facebook.
The first time someone switches from another account on a phone to their account, we will require a password. After this, the user can choose whether to always require a password.
In just three steps, you can move between accounts, and your private messages will always remain just that – private. It's as simple as that.
Of course if you want to stop sharing a phone, it's simple to remove your account from that particular device.
The new feature is currently rolling out only for Facebook Messenger for Android. The company has not announced when the iOS app will get it.