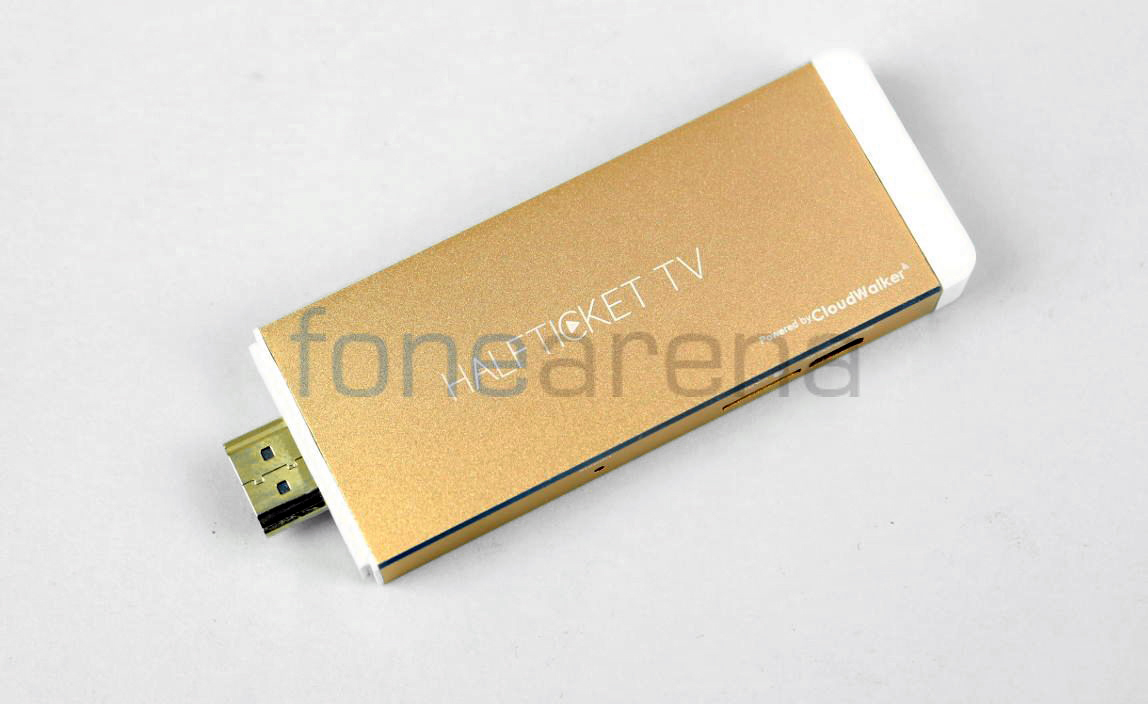 At first glance, the Halfticket Streaming Stick seems like just any other wireless streaming stick but in fact it is more advanced than most others on the market. We spent some time with the device and while we need to go more in depth for the full fledged review, here are our first impressions about the device.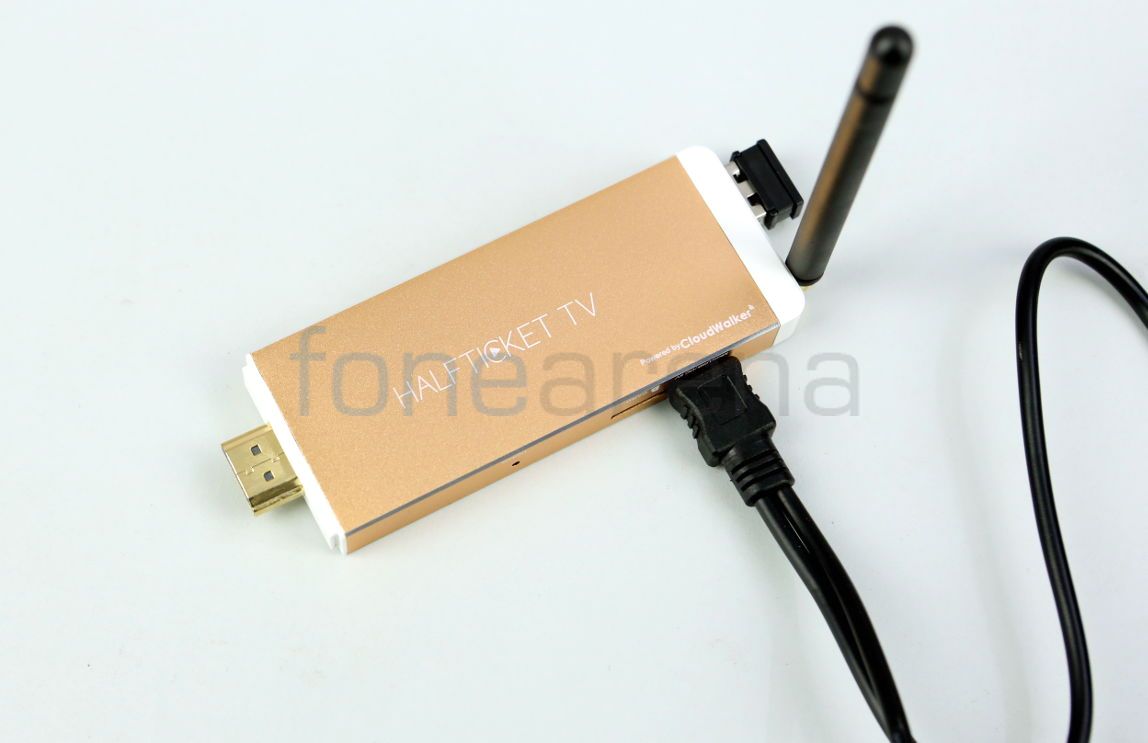 Firstly, the design looks quite elegant. It has a majorly metal build with Gold colour in the center and plastic inserts at the top and bottom in white colour to facilitate for better wireless reception. The two tone paint job and design with rounded corners seem very iPhone 5/5S like. On one end, the plastic comes off to reveal the HDMI port that is used to connect it to a TV or a monitor or any other device with an HDMI input.
Apart from an HDMI input, you also need to connect the device to a power socket since the HDMI port itself cannot supply power. You also need to connect the WiFi antenna to the antenna port.
It features a microUSB port, which is used to supply power to the stick. There is 1GB of RAM as well as 8GB of on-board storage too. You can pop in your microSD to extend the storage on-board the stick itself or to play your files from your smartphone's memory card instead of streaming it wirelessly. There is also a full size USB Type-A port, an additional port to support the Air Mouse module and a final one to attach the antenna.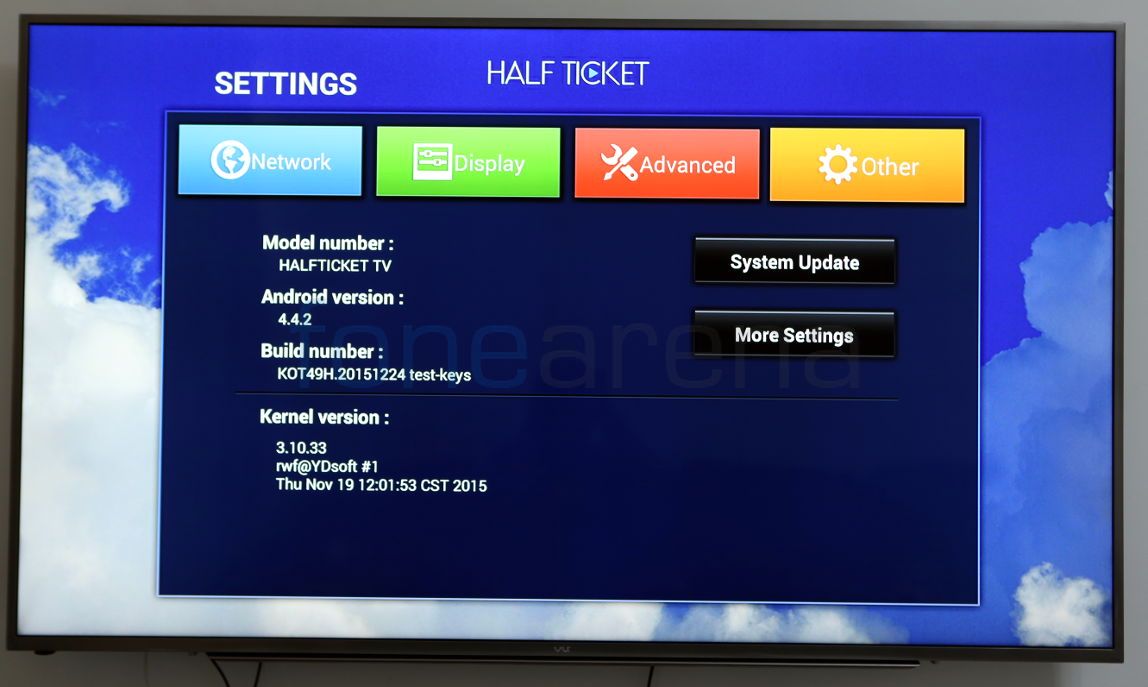 The stick runs on Android 4.4.2 KitKat which is a bit dated but it still has access to the Play Store and can run all Android apps just like your regular Android smartphone or tablet.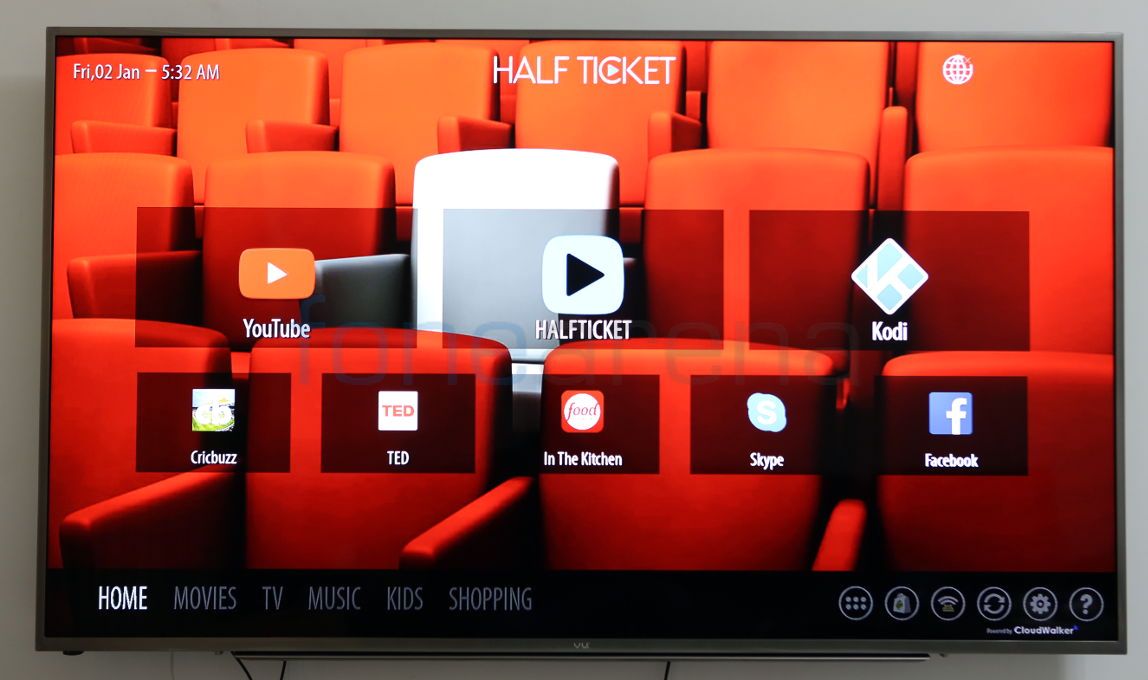 It is capable of playing a wide variety of formats and can output videos at 1080p resolution without issues thanks to the 1.5GHz quad-core processor. There is a nice Air Mouse feature, which you can make use of with the remote and USB receiver which attaches to the stick, both of which come in the box itself.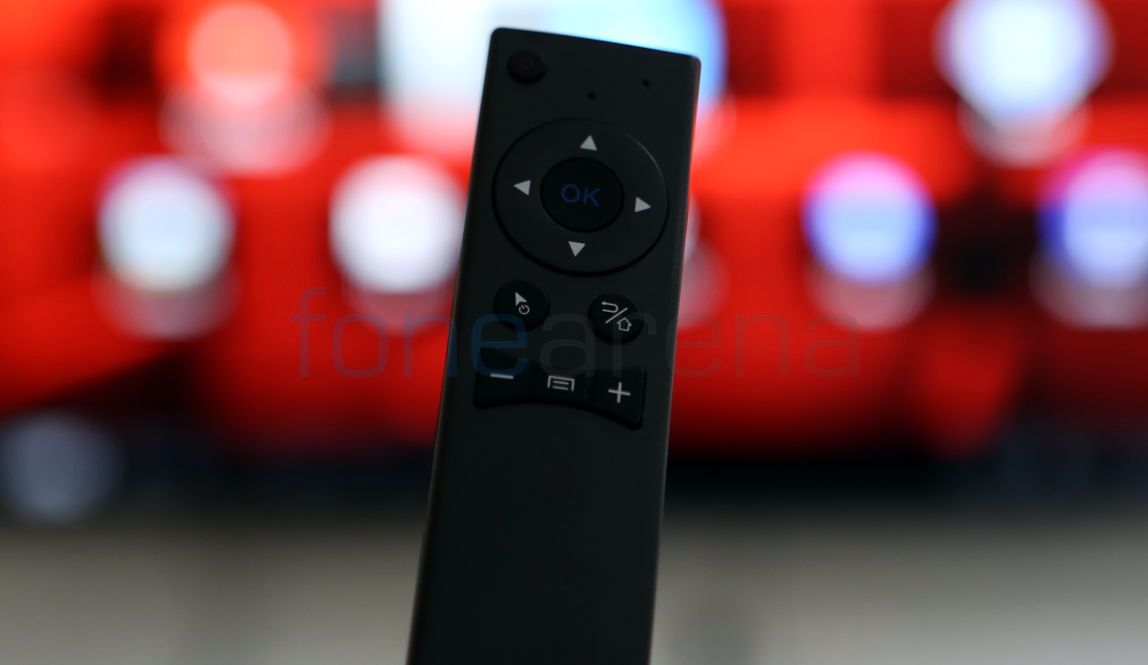 The Air Mouse feature is pretty self-explanatory but we'll state it anyway. It works just how a mouse would but without the need of a mousepad. You just move the remote in the air till your hovering icon reaches the item or letter you want to select and then select it. This is faster and more intuitive than using the D-Pad to scroll and select items or text. It comes with a Halfticket app that lets users steam TV shows or movies using Netflix, HotStar etc.
The HALFTICKET TV is priced at Rs. 3,999 and is available for purchase from Flipkart, Amazon.in and Snapdeal. That's about it for the first impressions guys but we will be bringing you a full fledged review of the streaming stick with all the features in detail. So do stay tuned for that.