Facebook has announced that it is making its Instant Articles program open to all publishers starting April 12. The social network will make it official at its F8 developer conference.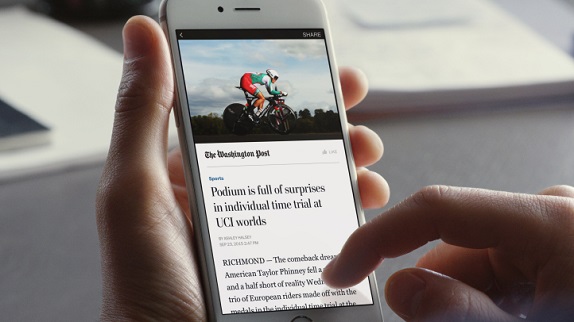 Josh Roberts, Product Manager said in a blog post,
To date, we've been working with a few hundred publishers around the world to build an incredibly fast and immersive reading experience for people on Facebook. While we were getting feedback and making improvements to Instant Articles, in parallel we've been building the tools to open up Instant Articles more broadly.
Introduced in May last year, Instant articles hosts articles directly on Facebook instead of directing users to publishers' sites. These articles are highlighted with a lightning bolt icon on the top right corner and Facebook claims that they load 10 times faster than a standard mobile web article. Instant Articles also provide a richer reading experience than standard mobile web articles that makes the content more fluid, interactive and immersive. They even boast features such as interactive maps, image zoom, autoplay videos and audio captions.
Facebook said that with Instant Articles, publishers will have full control over the look of their stories, as well as data and ads. They have the ability to bring their own direct-sold ads and keep 100% of the revenue and track data on the ads served through their existing ad measurement systems, or they can monetize their content through the Facebook Audience Network. Additionally, publishers can use their existing web-based analytics systems to track article traffic or use third-party providers. Facebook Instant Articles were available on iOS since October last year and they expanded to all Android users in December.