Google is rolling out a new security feature for Gmail that will warn users when they try to send or receive emails over unsecured connections. The company is introducing the feature on the occasion of Safer Internet Day.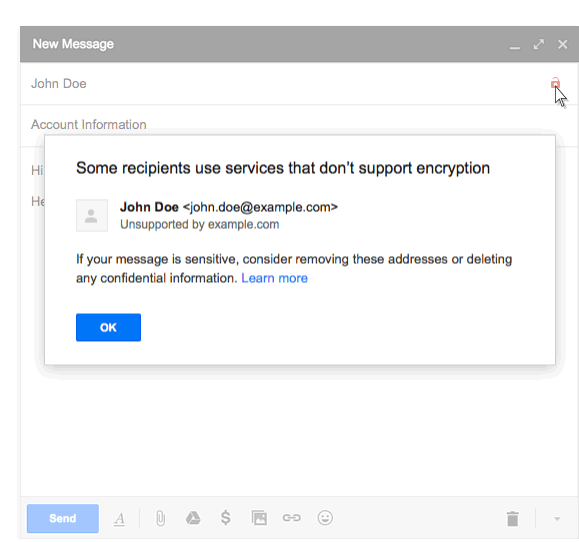 Now, when you receive receive a message from, or are about to send a message to, someone whose email service doesn't support TLS encryption, Google will alert you by showing a broken lock icon in the upper right-hand corner of the email in question. After clicking the red padlock icon, a pop up message will be seen for Gmail on web warning users that the other party is using an email service that does not support encryption.

Next up, if a user receives a message that can't be authenticated, you will see a question mark in place of the sender's profile photo, corporate logo, or avatar. It must be noted that Gmail already uses HTTPS to encrypt a user's connection between their browser and the server. Google is also offering 2GB of free Google Drive storage to its users as long as they complete the new security checkup on their Google account.
John Rae-Grant, Product Manager, Gmail said in a blog post
Not all affected email will necessarily be dangerous. But we encourage you to be extra careful about replying to, or clicking on links in messages that you're not sure about. And with these updates, you'll have the tools to make these kinds of decisions.