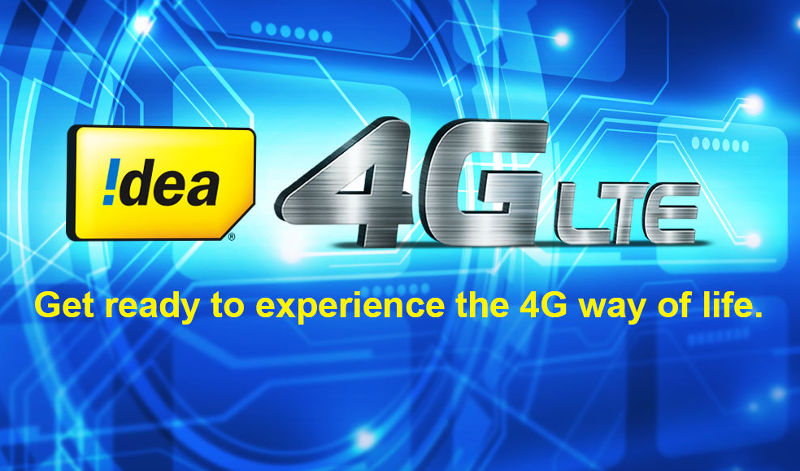 Idea Cellular has launched its 4G LTE services across 39 towns, including Bengaluru in Karnataka, after it launched 4G services across five states in South India – Andhra Pradesh, Karnataka, Kerala, Tamil Nadu and Telangana last month. Earlier this month It launched 4G services in Madhya Pradesh, Chhattisgarh, Haryana and Punjab regions.
Idea 4G LTE service footprint has been expanded to 24 districts, including Bengaluru, Mysore, Madikeri, Karwar, Chikmagalur, Belgaum and Chitradurga, covering 20% of the total population of the state. It plans to roll out 4G in Mangalore, Udupi-Manipal, Bijapur, Bellary, and 18 more towns by end of this financial year, taking the total to 61.
Idea acquired 1800 MHz spectrum during the spectrum auctions in February 2014 and March 2015. It already announced its plans to roll out 4G services across its 10 telecom service areas – Maharashtra & Goa, Andhra Pradesh, Madhya Pradesh & Chhattisgarh, Kerala, Punjab and Haryana, Karnataka, Orissa, Tamil Nadu and North East in over 750 large and small towns by the first half of 2016.
Idea customers with 4G devices in these towns can get 4G by upgrading their existing SIM cards to new 4G SIM cards through Idea stores nearby. Idea 4G packs are available starting from Rs. 21.
Commenting on the expansion of 4G services, Ambrish Jain, Deputy Managing Director, Idea Cellular said, said:
By March 2016, our services will extend to three more key markets namely, Maharashtra & Goa, North East and Orissa, and by June 2016, Idea's 4G footprint will cover 750 cities across 10 telecom circles.