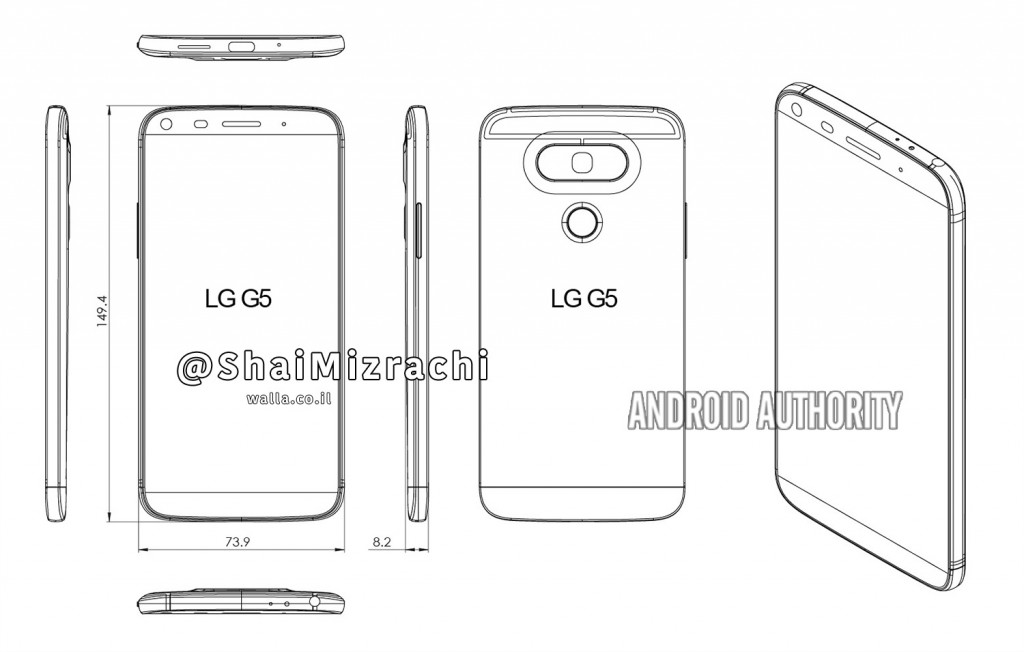 Similar to what Samsung did with the Galaxy S6 lineup, it seems that LG have gone and done a bit of a Project Zero with their upcoming LG G5 flagship as well. A new sketch of the devices design reveals a fresh new design which showcases a very design design philosophy compared to the LG G4.
The most notable change you would see at first is probably the volume control buttons. Starting with the G2, most of LG's flagship devices and some other devices had rear mounted volume rocker and lock buttons just below the camera. The LG V10 took it a step further by adding a fingerprint sensor to the lock button as well.
However, it seems that LG will be reverting to a side mounted volume rocker with the G5, on the left side to be specific. There is a large camera unit at the back below which there is a circular fingerprint sensor pad as well. The interesting thing to note is that there doesn't seem to be a power/lock button on the device. Perhaps LG thought that an always on fingerprint sensor would be enough to get users to unlock the device and maybe they have also included a double tap to wake/sleep function too. There is also the possibility that the fingerprint sensor will double as a clickable physical home button too.
The shape of the G5 seems to resemble the LG G2 more than it resembles the G4 or G3. It is slightly taller than the G4 but is narrower and thinner measuring 149.4 x 73.9 x 8.2mm compared to 148.9 x 76.1 x 6.3-9.8mm of the LG G4. The subtle curve of the LG G4 is no longer seen as LG opted for a flat design like the V10.
The bottom portion of the handset does seem like it could be removable just like the concept diagram that was leaked a few days back. This would facilitate a removable battery and possibly a microSD card expansion even though the device has a metal unibody design. The LG G5 is expected for a release on February 21st during the Mobile World Congress in Barcelona, Spain.