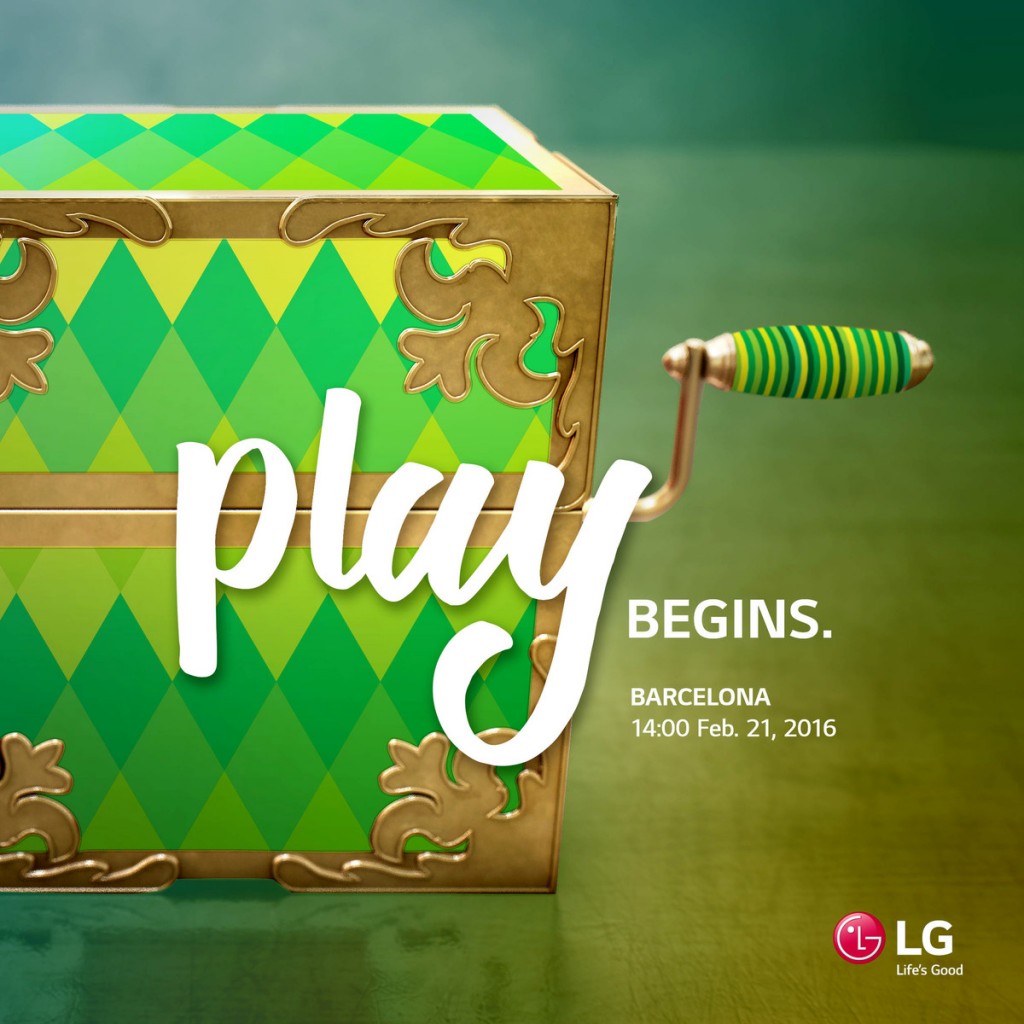 It is traditional for big brands to hold separate conferences prior to events such as CES and MWC. LG also has a history of doing the same and it seems that this year they will be holding an event on 21st which is just before the MWC is scheduled to start on 22nd.
The teaser says Play Begins and is likely to see the launch of the LG G5 smartphone. The teaser seems quite colourful and a bit more 'playful' compared to older teasers from LG for the G4 and G3 for example. The G5 is expected to come with a 5.3″ display, 3/4GB of RAM, Snapdragon 820 processor as well as 32GB of storage on board. There are rumours that indicate that there will be modular attachments available for the smartphone as well that enhance functionality.
Perhaps LG is trying to mix things up considering the G3 and G4 weren't as successful as the G2 was. There is also the possibility that we could see a new G Flex smartphone or perhaps a smartphone in the V10 series as rumours indicate that LG is revising their product lineup and strategy as can be evidenced from the K10 and K7 smartphones.