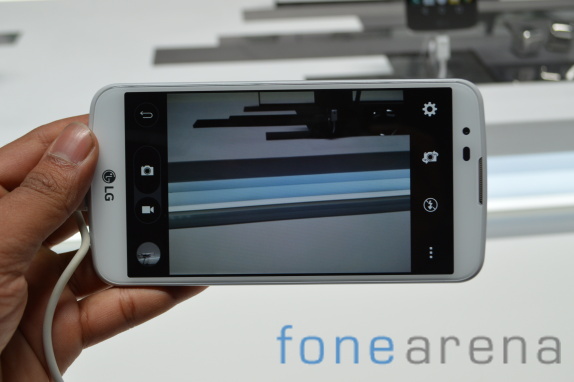 LG announced two new smartphones in the K Series at CES 2016 – the K10 and the K7 which have advanced camera features. The K10 is the higher end variant among the two and we went hands on with the device at the event and here are our impressions.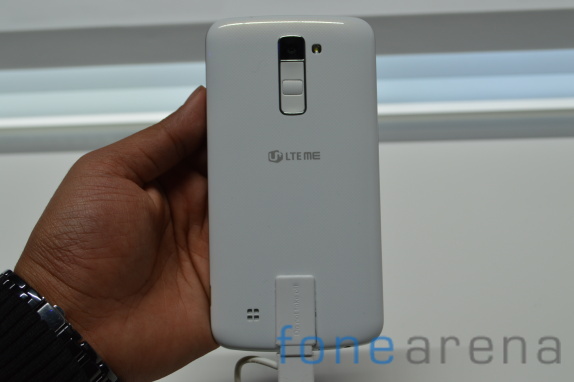 To start off with, the K10 has quite an unusual display size. It is a 5.3″ display with a resolution of 1080p. We have seen 5.1″, 5.2″ and even 5.4″ and above but it is probably the first time that we are seeing a 5.3″ display. The design is what LG refers to as glossy pebble design and comes with a 2.5D curved glass on the display.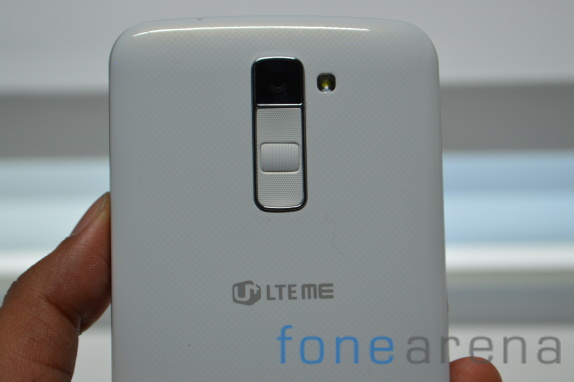 The design looks quite good and feels good to hold and handle. It reminds us quite a bit of the pebble design that Samsung had adopted themselves with the Galaxy S III. There is a nice woven pattern at the back that improves grip and feel. Like on most LG smartphones these days, the power button and volume buttons are located at the back just below the camera.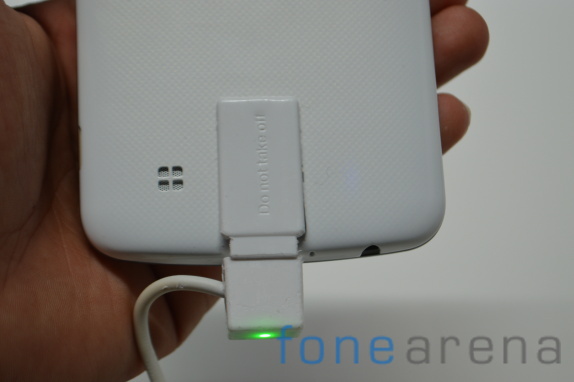 The device has either 1GB/1.5GB or 2GB of RAM on-board and is powered by an 1.2GHz or 1.3GHz Quad-Core processor / 1.14GHz Octa-Core on the LTE variant and a 1.3GHz Quad-Core processor on the 3G variant. It also comes with 8GB or 16GB of internal storage. The phone runs on Android Lollipop 5.1.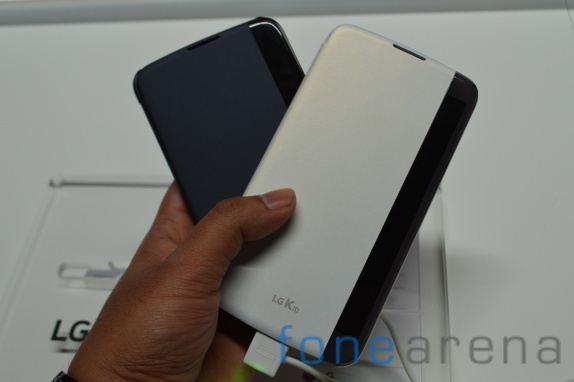 The LTE variant comes with a 13 Megapixel camera at the back and an 8 or 5 Megapixel camera at the front. The 3G variant has the same options for the front camera but the rear camera is an 8 Megapixel unit. The phone comes with features like Gesture Shot and Gesture Interval Shot for easier selfies. Gesture Shot allows users to take photos simply by raising an open hand in front of the lens and then clenching it into a fist. Closing one's hand twice automatically leads to the Gesture Interval Shot and will capture four consecutive photos. There is also a flash for the selfie camera up front.