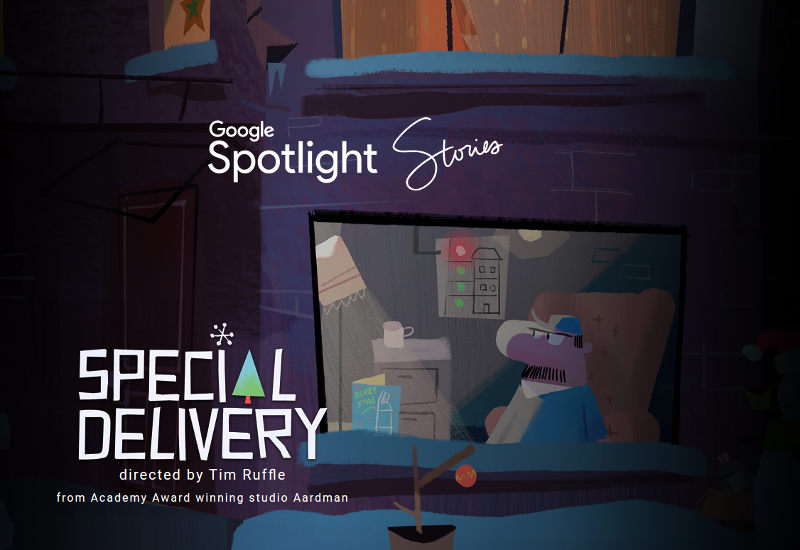 Google Spotlight Stories 360-degree experience has arrived on YouTube with Special Delivery, an original short film made by Academy Award-winning animation studio Aardman Animations, viewable on the YouTube app on several Android devices. Google Spotlight Stories was originally developed by Motorola Mobility's Advanced Technology And Products (ATAP). It was released by Google for several Android devices back in May and it arrived on iPhone in July.
There are two version of Google Spotlight Stories, the Google Spotlight Stories version is an Interactive 360 short story that is optimized on select Android devices, while the YouTube 360 version is available for other devices. You can also watch with Google Cardboard.
"The sensors on your phone allow the story to be interactive, so when you move your phone to various scenes, you unlock mini-stories within the story. In the full interactive experience, you'll encounter 10 subplots, three potential ways to view the ending, and 60+ moments where you can decide to follow the story in different ways. Each viewing is unique," said Google.
Google said that it will bring Google Spotlight Stories to more Android devices and the YouTube iOS app next year. Check out the list of supported smartphones below, also checkout the Special Delivery short film.
Full Interactive experience currently optimized for following devices: Nexus 5, 6; Moto X Gen 1st, 2nd; Moto G Gen 1st, 2nd; Droid Ultra, Turbo, Maxx; Samsung Galaxy S5; Samsung Galaxy Note 3, 4, Edge; LG G2, G3; Sony Xperia, Z2, Z3, Z3 Compact; HTC One M7, M8; Nexus 7 (2013); Nexus 10; Samsung Galaxy Tab S2.