Samsung has launched the new PRO Plus 128GB microSD card that is built with Samsung's advanced MLC NAND flash solution. It is the newest addition to Samsung's PRO Plus lineup, which was first introduced in 32GB and 64GB versions in May 2015.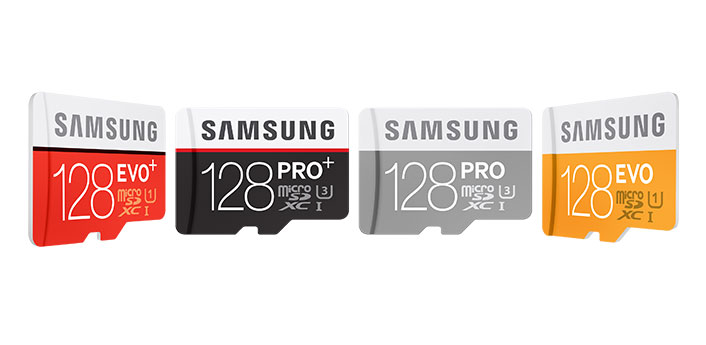 The 128GB microSD features the MLC NAND flash memory and UHS-I Speed Class 3 (U3) and Speed Class 10 support. It offers speeds up to 95MB/s and 90MB/s for read and write respectively. Samsung claims that the new memory card is equipped to handle storing and transferring professional-grade photos and 4K UHD video recording and playback. It can record up to three hours and 50minutes of 4K UHD video or 16 hours and 20 minutes of Full HD video in action cameras. Furthermore, as per the company's estimated user settings and configurations, the microSD can store a maximum of 10,940 photos or 30,670 MP3 songs.
It is waterproof (IEC 60529, IPX7), temperature proof, X-ray proof and magnetic proof protection and comes with a 10 year limited warranty.The new PRO Plus 128GB microSD memory card costs $199.99 and is available in more than 50 countries including China, Europe, Korea, U.S., and other regions.