GoPro, the makers of the action camera has announced that it is gearing up to launch a new drone next year. Dubbed as "Karma", the drone will be unveiled in first half of 2016.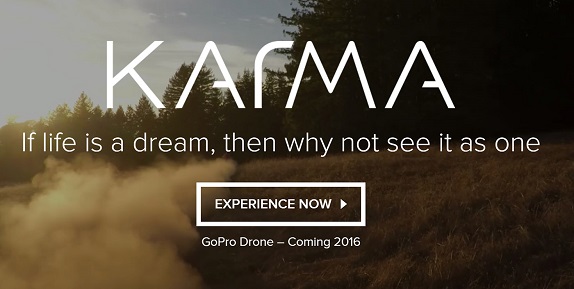 GoPro has released a video saying that the Karma is coming next year but it does not offer a glimpse of the drone. No other information about the GoPro Karma is known except for that possibility that it will offer 4K resolution video capture and both drone and image stabilization. The company had acquired virtual reality company Kolor in April this year and had even launched open source VR platform Jump.
In addition to announcing the GoPro Karma, the company also revealed that it is giving away 100 Karmas when the product officially launches.The company says it will give away the 100 Karmas "at launch," and that winners will be selected by April 15, 2016. It also says that winners will be awarded before Dec. 31, 2016.
httpv://www.youtube.com/watch?v=v_HVmFA47w0