Google has updated Google Drive to improve file searching on Android, iOS and Web. The latest update makes it easy to find a file on Drive irrespective of the device it is present on.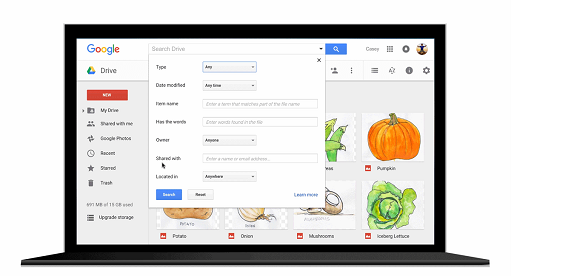 You can now search for a file type on Google Drive and perform the advanced searches from the search box, access recent files or search Drive from your iOS home screen with 3D Touch. In addition, you can search Drive using the iOS search bar without opening the Drive app. Google also says that there are a bunch of "behind the scene improvements" that will offer your better and specific search results. Now, you will be able to search for shared files by file owner using their name or email address. Finally, with the use of advanced search options like the date a file was modified, words it contains, or who it was shared with.
You can download the latest update for Google Drive for mobile apps Google Play and Apple's App Store, but the company said the these features are rolling out "in the coming weeks". The latest update comes a month after Drive received sharing notification, file access request and the ability to preview files without a Google Account on Android.