Microsoft has officially launched Cortana, its personal digital assistant on Android and iOS. Announced in May this year, the company has been testing Cortana for quiet some time on both the platforms.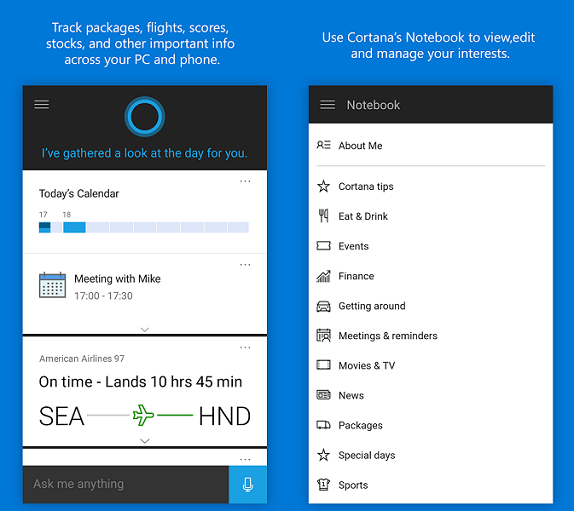 Microsoft had launched the Cortana for Android in beta in August this year. The company said that Cortana apps work best when used with its desktop counterpart. The information stored in Cortana's Notebook on your PC such as interests, weather and more, will travel with you across devices and any changes you make on one will be reflected on your other devices. It will also be deeply integrated into the Cyanogen OS-powered OnePlus One one come December (with the 12.1.1 Cyanogen update). Microsoft said that Cortana will be rolled out to other Cyanogen OS powered devices early next year with even greater functionality.
The 'Phone Companion' app on your Windows 10 PC will help you install the Cortana app from the Google Play or Apple App Store onto your phone. Although Cortana app is fully-featured, there are some things Cortana can do on Windows phones that are not currently possible with iOS or Android such as toggling settings or opening apps and the ability to start Cortana hands-free by saying "Hey Cortana." Unfortunately, the Cortana apps are available only the in US and China.