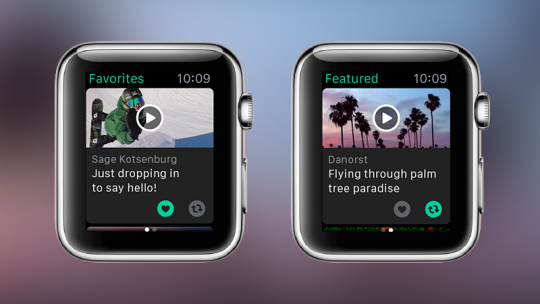 The Vine app is now making its way to users of the Apple Watch which means that you have one more way to watch your favorite Vines.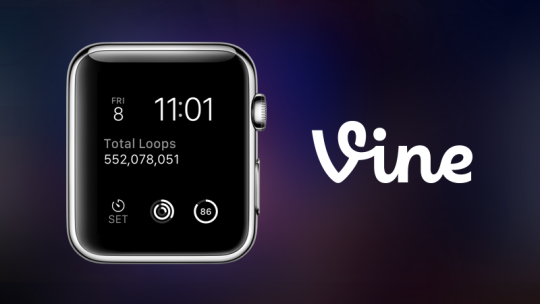 The app provides two feeds on the Apple Watch namely Favourites and Featured. In order to get the Vine app on your Watch, you need to first make sure that you are running the latest version of Vine on your iPhone. Then you simply open the app and enable Show app on Apple Watch. Users can also see the total number of loops they have watched using their watch face for the Apple Watch. Here is how to add it:
Press firmly on the screen to select a watch face. Choose one with complications (we love the Modular face), then tap "Customize". Select the space where you want to see your account's loops, and scroll through the various options to find "Vine".
Additionally, they have also introduced a new way for iPhone users to find Vines. Swiping to the left from any given Vine brings up the next one and so on. The latest version is already up on the App Store for users to download.