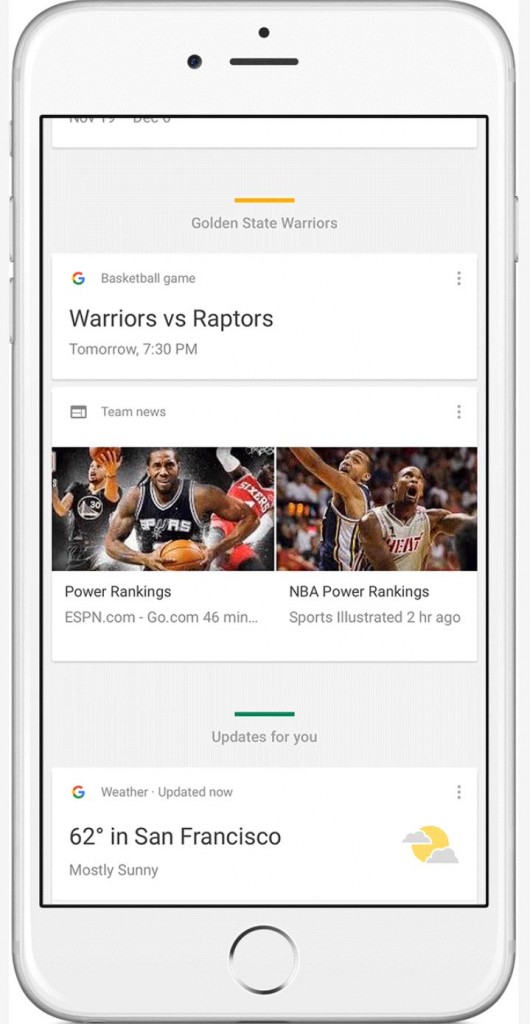 Google has released an update to the Google app for iOS devices. The Google app is basically a version of Google Now for iOS that can be activated similarly by using the phrase – "OK Google".
The app brings in a new look for the voice search feature. Google Now cards has also been redesigned and is now easier to understand and find the information you need at a glance. The cards will now be sorted according to urgency. Flight times, appointments etc will be shown first while video suggestions and articles will appear below.
The update also brings in a few improvements for the sports fans. Users can now see game info, team news, league standings and the latest score updates all in one place. These changes are active for NBA and soccer. The new update brings the version number to 10.0 and is available for download already at the App Store.