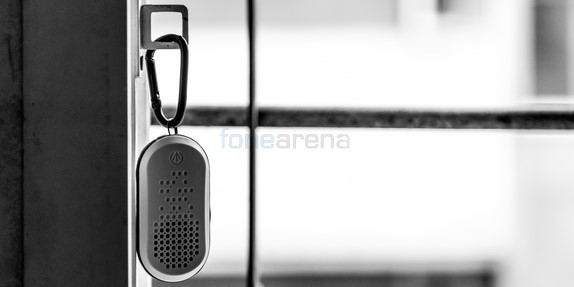 One of the main purposes of our smartphones these days is content consumption and a large portion of that is for media be it audio or visual. While many smartphone manufacturers go a long way and try to integrate high end screen with eye-bleeding sharpness and vividness etc, most of them fail to deliver in terms of audio. There are maybe a handful of phones that come with good quality and powerful speaker but in the pursuit of "thin-ness", most smartphones have feeble loudspeakers that really take away the whole experience of entertainment unless you are using a headset. So what do you do, when you want to share that same content with your friends or family for example? A speaker is the best solution and that too a wireless one that gives you the most freedom. The iFrogz Tadpole Active is one such speaker that is aimed at providing good quality audio in a tiny package. Let's dive into the review to see how the device performs.
Design, Materials and Build Quality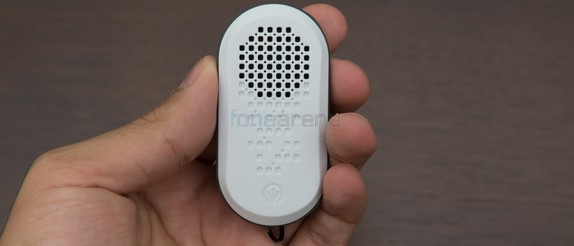 The Tadpole Active is a really small speaker, especially for one that comes with Bluetooth functionality. It is lightweight as it is primarily made of hard plastic at the front and back. It also has a rubber bezel that runs all around it. The device comes in several different colours including white, black, blue, green, purple and red. The Tadpole Active fits well in your hands thanks to the compact size and the rubber bezel helps to hold it easily without losing grip. The paint finish makes sure that fingerprints don't easily appear on the device and it is quite resistant to scratches as well. The Tadpole Active is also dust and water resistant as its name might suggest. When they say water resistant, they actually mean splash resistant so you actually can't submerge it in water but if you are out in the rain for example, the device might hold out fine.
Controls and Ports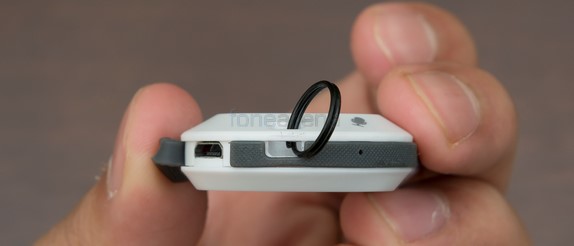 The Tadpole Active has one single button on the left side along with an LED notification light. The single button can be used to control your music as well as calls. A single press will play/pause your song, a double press will skip to the next track and a triple press will take you back to the previous track. The same button can be used to take calls as well. This works on both iOS as well as Android devices too. There are no volume controls, so you will have to change that on your source device itself. The notification LED blinks in red when the device is on and once connected, it blinks blue. At the bottom, you have the microhpone, the lanyard eyelet and the microUSB port which is hidden under a rubber flap.
Portability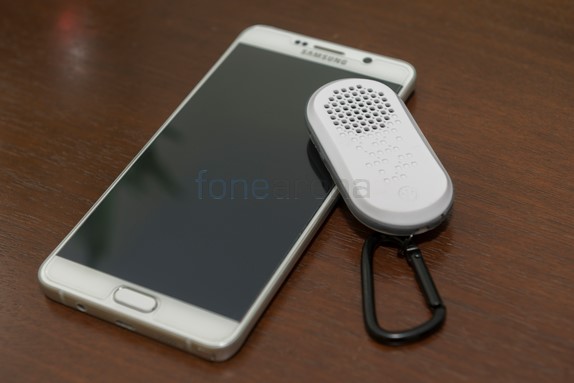 At first, you may think that someone is playing a prank on you when they say that the Tadpole Active is a Bluetooth speaker. Most Bluetooth speakers, no matter how portable their manufacturers claim they are, hold nothing in front of this one. The Tadpole Active is by far the smallest Bluetooth speaker that I have reviewed and it practically takes no space at all. You can always be sure to find space for it in your check in luggage, your backpack or even on your person at all times. You don't even have to keep it in your pocket since it comes with a carabineer (metal clip) that allows you to hook it onto your belt buckle for example or even attach it with your keys. It is also really light at around 68 grams which means you don't have to worry about it taking away your baggage allowance on flights either.
Audio Quality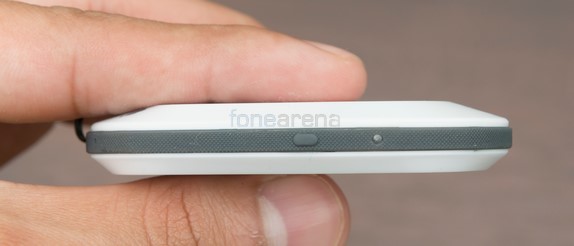 The audio quality of the Tadpole Active is probably the most impressive thing about it. I was really surprised when I heard the kind of sound that it could output. The audio quality is quite superb to be honest in terms of loudness and clarity. There is very slight distortion at the highest volume but nothing too harsh. I will say that this is no audiophile speaker so if you are here to check out the dynamic range, the bass etc, this might not impress. But if the sole purpose of a portable Bluetooth speaker for you is to provide an immersive acoustic experience while providing decent quality then this speaker does deliver. The loudness is more than enough for most environments, even in a bustling coffee shop for example with all the 'wala wala'. The bass would probably not standout amongst your bigger bluetooth speakers but for its size, it does impress.
Battery Life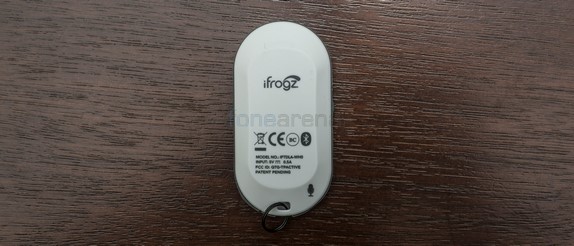 The Tadpole Active has a built-in rechargable 400mAH battery that is rated to give a battery life of around 3 hours. That time would differ based on your usage ie how much volume you use, what do you use it to play etc. But overall, we felt that the battery life did excess 2 hours plus on a single charge. If you do run out of juice, the good thing is that the speaker supports microUSB cables and the charge time is also quite fast considering its small capacity battery. As a last resort, you could even run the speaker directly from a power socket or a battery pack or perhaps even a phone if it supports power output.
Conclusion
The Tadpole Active is a great speaker especially if you consider the kind of performance it packs in such a small body. I personally am going to be getting one for myself and if you feel that you might need one after reading the review, then I suggest you should get one too as it won't disappoint. The iFrogz Tadpole Active is available for purchase at a price of Rs 1631 on Amazon India or US$ 14.50 on Amazon USA.