In a interesting turn of events , Nokia has officially made a comment about the early N8 preview by Russian site Mobile-Review .  Although they are explicitly mentioning about Eldar or Mobile-Review , anyone who has been tracking the blogs or twitter updates will surely know about the negative remarks of the N8 made by the Russian blogger after he played with a prototype handset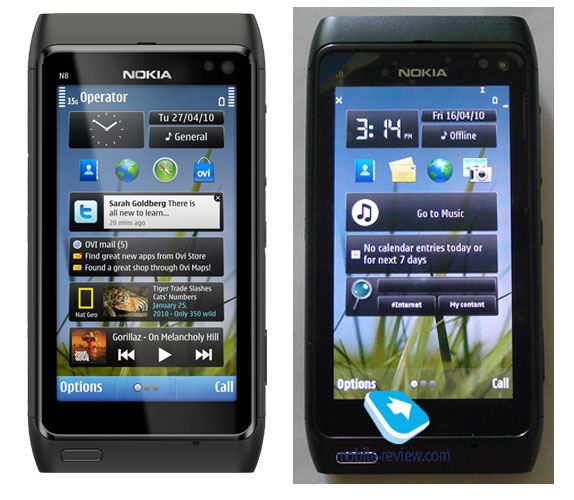 They admitted about the product leaks. and they are hunting down the source of the leaks.
This wasn't the first time a Nokia product appeared online before it had been announced. This particular site openly flaunts its ability to acquire our property. Yes, we have to take a look at ourselves, and we are diligently hunting down the source of these leaks. Frankly, we pride ourselves on trust at Nokia, and someone has greatly betrayed that.
Nokia has posted that "One of our Children is missing" and they would like to have their prototype back.
I'm a huge of fan of mobile-review but I think the recent n8 preview of a unreleased handset was pretty hard to digest considering it had early firmware.
The image on the left is the official image of the N8 and the image on the right is from Mobile-Review. We all know products look like really shiny stuff in Press material. But which one do you vote for ?  The official image or the leaked image ?