It looks like Facebook wants to bank on one of the important part of the internet ecosystem – videos. The social network is therefore testing a brand new feed that only focuses on videos.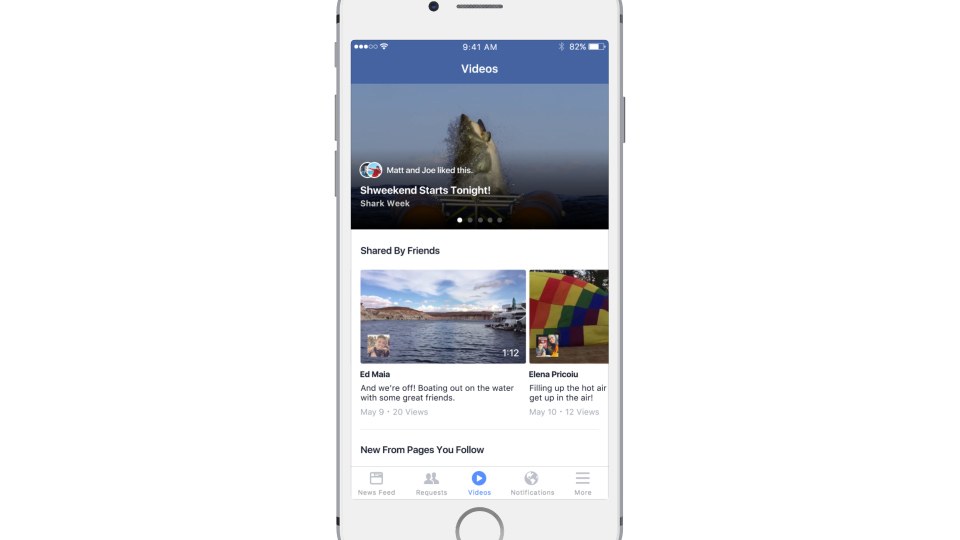 Facebook testing a "dedicated place on Facebook for people to go when they exclusively want to watch video." It will be a standalone place or a central hub to watch videos and is aimed at helping you "discover, watch, and share videos" that you might find interesting. At present, Facebook is testing the video feature for the iPhone app and web  and most iPhone users around the globe can already try the new dedicated video area by "tapping a "Videos" icon at the bottom of the Facebook app."
The videos that you will see will be generated based on clips that you've saved or watched or that friends have forwarded to you. Facebook said that it believes people love to multitask and hence is testing a way for people to watch a video in a floating screen while simultaneously multitasking on Facebook. In addition, the social network is also testing  testing a button that allows you to save a video to watch later, which can be accessed in your "Saved" bookmark. Facebook says that it's starting to test putting ads between some of the clips.
httpv://www.youtube.com/watch?v=pH5yl92JYDk
Finally, Facebook is also experimenting with a new designated video section, which will be noted by a little "play-button" icon on the News Feed that is placed between Requests and Notifications. The social network said that Videos is also coming for Android in coming months. Facebook last reported that its videos get about 4 billion views per day so using the current testing only makes sense.