ARCHOS has partnered with SIKUR and announced the availability of the GranitePhone. Unveiled at MWC, the phone is aimed at protecting the users data and maintaining privacy.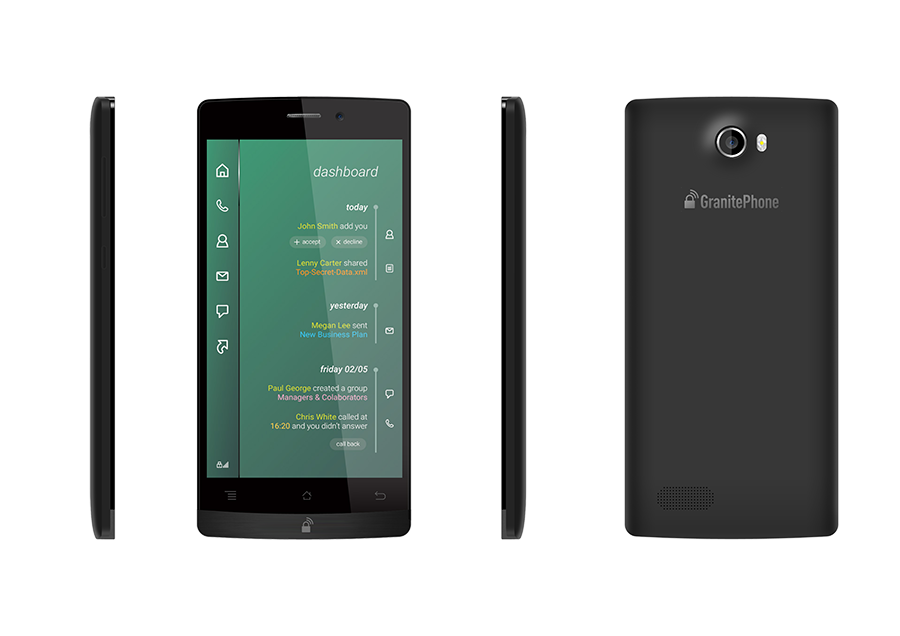 The device's data storage is kept in an encrypted form in the cloud so that GranitePhone's users can access safely to their data from anywhere, using SIKUR applications. The GranitePhone runs on a private OS called Granite OS and it allows encrypted calls, messages and chats between GranitePhone and Sikur users.
"ARCHOS, through its subsidiary Logic Instrument is pleased to have been selected as industrial and development partner for this project as the demand for secured mobile solutions is increasing" says Loïc POIRIER CEO of ARCHOS. "With GranitePhone, you can create a corporate digital environment, secure for the exchange of strategic information, without compromising productivity and speed offered by mobile devices,"

said Frederico D'Avila, CEO of Sikur.
The phone sports a  5 inch 1080p display and is powered by an octa-core Snapdragon 615 processor. It has 2GB of RAM as well as 16GB of internal memory that is non-expandable. There is a 16MP rear and 8MP front facing camera affair and has a 2,700mAh battery. Connectivity options support 4G LTE, Bluetooth 4.0, NFC. The GranitePhone is now available for $849 on SIKUR GranitePhone web site.