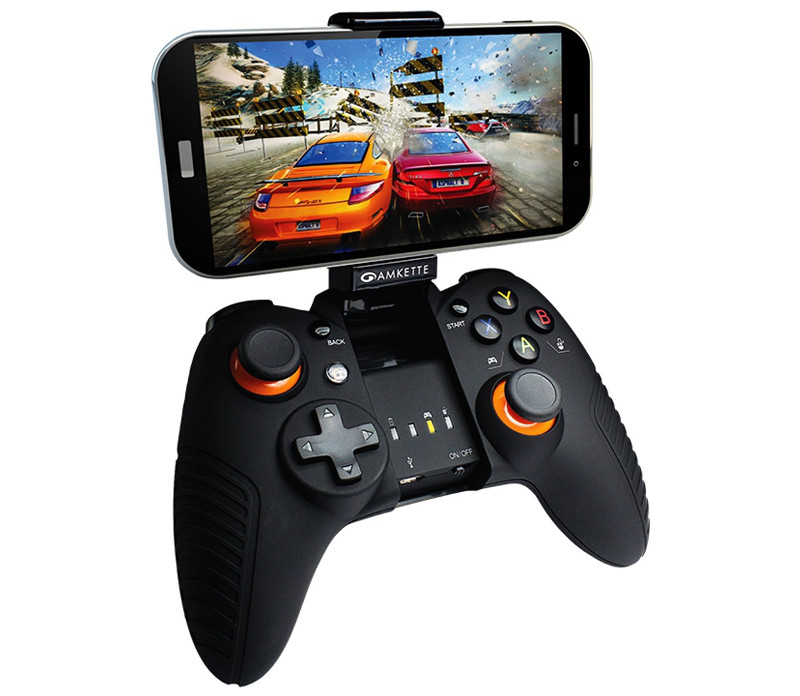 Amkette has launched Evo Gamepad Pro, its first Bluetooth game controller for Android smartphones and tablets. The Xbox-like controller has ergonomically designed body with a comfortable rubber grip and sturdy clamp to play for longer hours without discomfort, said the company. It also has a separate Evo Gamepad app, which lists over 350 games from all genres for Android and also helps you in pairing your smartphone or tablet with the controller.
httpv://www.youtube.com/watch?v=tRwQ3FN3uqI
Features of Amkette Evo Gamepad Pro
Transform Android Phone or Tablet into a Gaming Console
Full Featured Xbox Style Game Controller
Score More, Play Better, Dominate the Competition
Sturdy and Secure Clamp for Smartphone and Free Tablet Stand
Exclusive Evo Gamepad App on the Google Play Store
Over 350 Games and Growing, Always Updated on the Evo Gamepad App
Mouse Mode for Lean Back Use
400mAh rechargeable Li-Polymer Battery
The Amkette Evo Gamepad Pro is priced at Rs. 2,799 and is available for purchase exclusively from Flipkart.
Commenting on the launch, Rajiv Bapna, Director, Amkette, said:
Over 120 million Indians will be called "Gamers" this year. With the increasing craze for smartphone gaming amongst professional gamers and communities, Evo Gamepad Pro has been designed to offer a great solution to our users who need a console like experience on-the-go. Android smartphone users can conveniently convert their mobiles into a complete Pocket Gaming Console. I believe that Android smartphone gaming is set to revolutionize the gaming industry in India and Evo Gamepad Pro is the enabler for that.