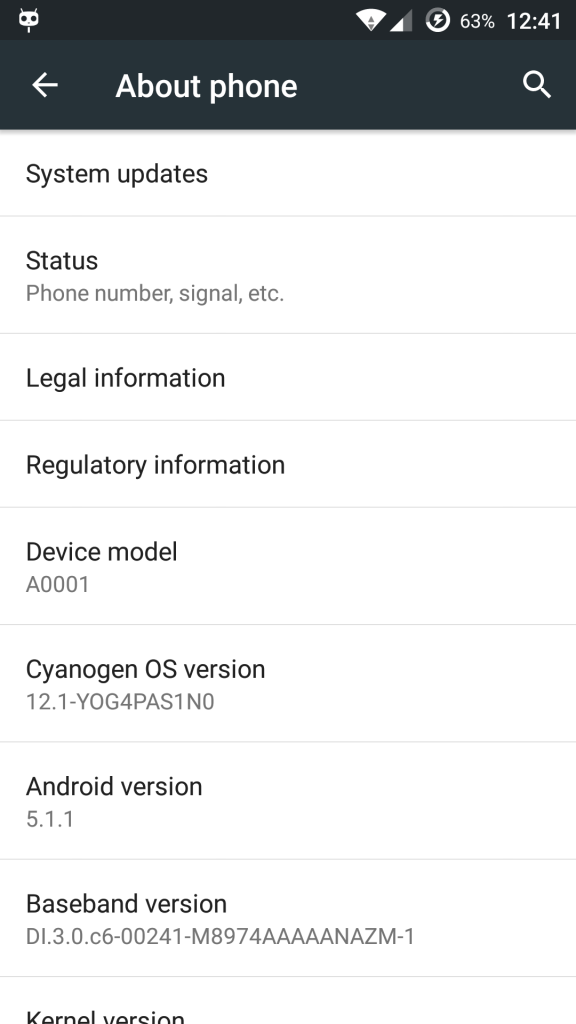 The latest update to Cyanogen OS 12.1 for the OnePlus One is now available to download. The update brings the Android version of the device up to 5.1.1 Lollipop.
The update brings about performance improvements and other fixes as well as changing the build number to YOG4PAS1N0. The update has also enabled the home button option in Chrome and it is set to open Bing by default. Users can choose to turn it off if they don't want it. Other changes include new icons, integrated truecaller, new calendar application etc.
New features in Cyanogen OS 12.1

Smarter Screen: LiveDisplay intelligently adjusts your screen based on environmental conditions.
Calendar Together with Email: Enjoy the latest Boxer powered experience where you can seamlessly share your availability and schedule appointments.
Cyanogen Browser: The new Cyanogen browser delivers search results and loads web sites faster and more securely than leading browsers.
Redesigned Launcher: App Drawer and Folders have been redesigned for one-handed use.
Fresh AudioFX: The user interface has been updated for consistency across all devices.
More Playback support: We've substantially increased our support of codecs for video and audio playback.
Unfortunately, the roll out is slow and only a fraction of the OnePlus One users will have access to the update as of now. However, users can choose to download the update manually and flash it themselves if they do not wish to wait. If you are on the latest build, you can download the smaller update that is 304MB in size from here. If you are running on a version prior to Android 5.0, you will have to download a larger 645MB update from here.
[Update: After it was pulled soon after the release due to some bugs, the update is now rolling out again. You can use the same links above to download it.]