Qualcomm has announced a new wireless technology especially for mobile phone made of metal exteriors. Dubbed as WiPower, the technology is compliant with the Rezence standard that is based on Near Field Magnetic Resonance technology.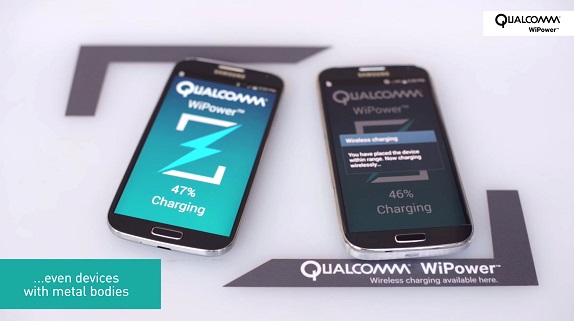 Mobile device manufacturers will be able to incorporate WiPower in their metal products in the future.The technology enables simultaneous charging of multiple devices with different power requirements while using Bluetooth Smart to minimize hardware requirements. As WiPower operates at a frequency that is more tolerant of metal objects, it allows all metal smartphones to be wirelessly charged at a faster speed (with upto 22 watts of power). It offers more flexiblility by eliminating the need for precise alignment or physical contact with a receiving device.
"Building a wireless charging solution into devices with metal exteriors is a significant step for moving the entire industry forward. Today, more device manufacturers are choosing to utilize metal alloys in their product designs to provide greater structural support and, of course, aesthetics. QTIs engineering advancement eliminates a major obstacle facing wireless power and opens up the continued adoption of this desirable feature to a much wider range of consumer electronics and use cases."

said Steve Pazol, General Manager of Wireless Charging, Qualcomm Incorporated.
OEMs can begin licensing the new tech now, with a full suite of WiPower reference designs available to them. The latest development in wireless charging is a good news considering the rise of metal smartphones in the market.
httpv://www.youtube.com/watch?v=fnvhabwjMZA