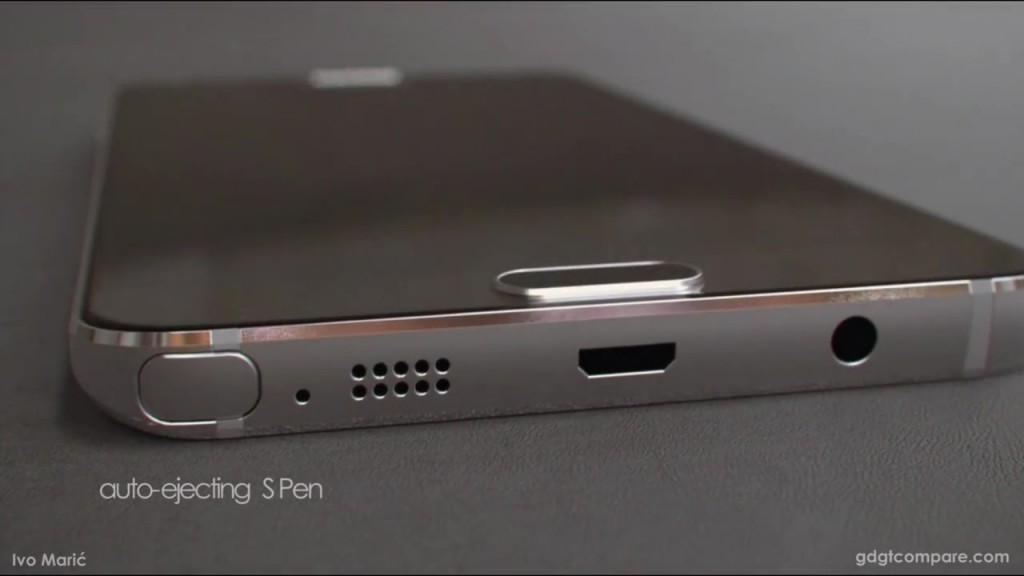 Earlier reports stated that the upcoming Samsung Galaxy Note 5 smartphone will have an auto-ejecting S Pen that could be triggered using on-screen gestures. But now, a new source states that it might not be the case.
But in the leaked photos of the Note 5, it is apparent that the S Pen will have a slot different from previous generations. Earlier generations had a portion of the S Pen sticking out so that the user can insert his fingernail into the groove and pull it out. However , in the Note 5, the S Pen remains centered within the body and we feel even thought it might not have on-screen gestures that push the S Pen out, it might still have a different implementation.
Perhaps the new S Pen will have a push to release mechanism and similarly push to lock mechanism as well. That would also be an auto-ejecting mechanism of sorts even though it isn't as automated as gestures. There have been a lot of contradicting rumours about the Note 5. At first we heard that it will have a microSD card slot, then we heard it wouldn't and again recent rumours state that it would. Then there's the confusion about the release date as well which is now believed to take place in mid-August. Anyway, we hope that Samsung does announce the phone soon as that will clarify everything.