It looks like Motorola is gearing up to announce multiple smartphones this year and a recent FCC listing is giving details about them. The listing suggests two separate variants of the Moto G third generation, along with the Motorola "Kinzie" which is touted to be next DROID flagship on Verizon.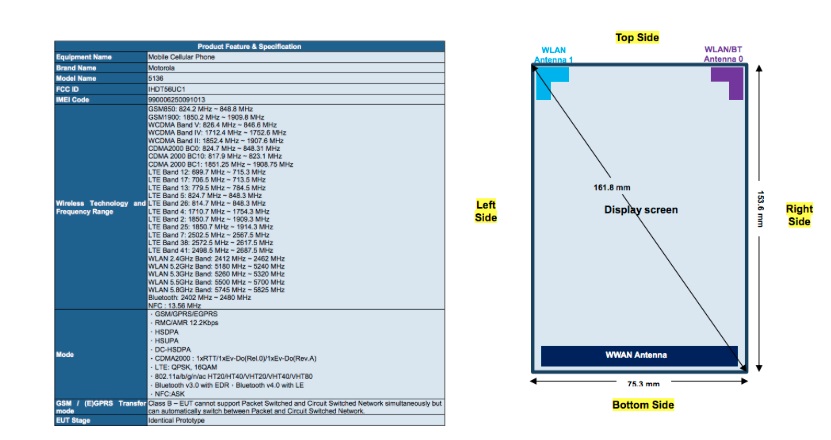 As per the filing, Motorola Kinzie which is said to be the flagship Moto X 2015 will be supported by four carriers in the U.S. The phone comes with LTE-A, MiMo for WiFi, as well as Turbo Charging. There is no word on other specs or Qi Wireless charging about the phone yet. Next device that is heading to Verizon could either be a Moto G or DROID variant. The phone looks a mid ranger considering it has a removable back and lacks 802.11ac support.
To wrap up there is a third phone which also looks like a mid range device that is smaller in size and is coming to Sprint. This one is touted to be the new Moto G 3rd gen and as per the listing it comes with a removable back and its dimensions are similar to Moto G 2014.