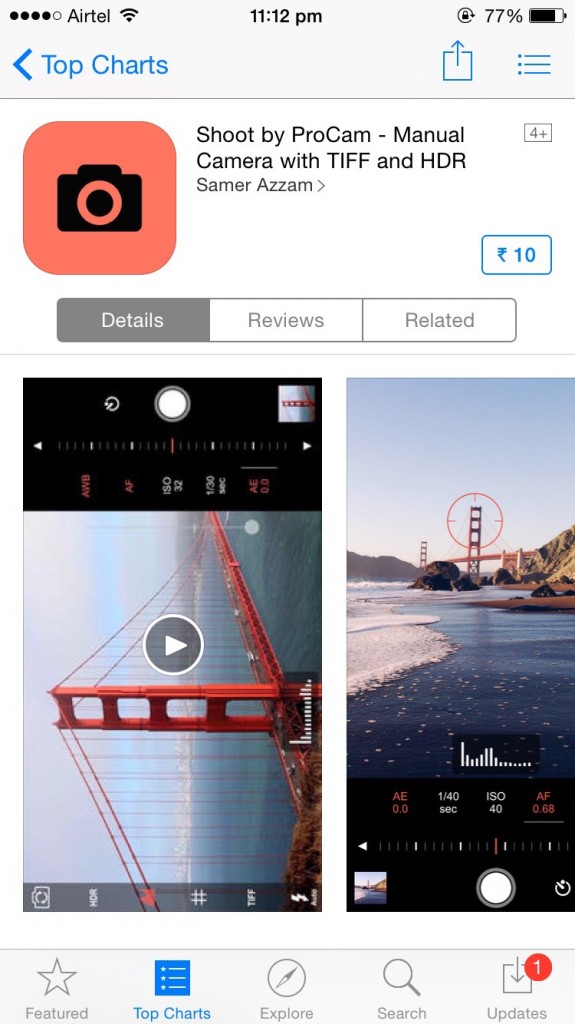 Apple has announced that they will be allowing developers to price their iOS apps as low as Rs 10 on the App Store for customers in India. The change is to help developers price their app higher or lower in select markets as part of 'Alternate Tier' pricing.
All the prices in the App Store are set against the US$ and as a result the lowest pricing an app can carry apart from being available for free is US$ 0.99. While the pricing did change based on the market rate but the net price is still the same equivalent of the local currency.
Until now, India wasn't included as part of the alternate tier countries. Now however, Apple extended the tier system to two groups Tier A and B which includes India, Indonesia, Mexico, Russia, South Africa and Turkey. So even if the lowest price for an App is US$ 0.99, then the developers can price it at a minimum of Rs 10 or Rs 30 on Tier A and Tier B respectively.
Since the purchasing power of customers in these countries are limited as compared to say customers in USA and UK, this move will essentially tempt more users to purchase applications rather than just stick to free ones.