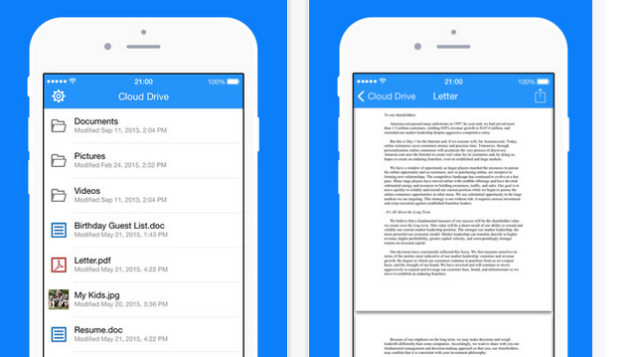 Following up the launch of its Android apps, Amazon's Cloud Drive debuted today on the iOS platform. Cloud Drive is Amazon's answer to the other major internet storage providers. The differentiating factor here is that Amazon has introduced multiple apps for specific use cases to be able to manage files better.
Like any cloud storage provider, Cloud Drive lets you view your files in a simplified folder list and you can view, share files directly through the app itself. Focussed on productivity & file management, the Cloud Drive app uses a standard folder hierarchy. From here you can dive into folders and open, view supported files like documents and spreadsheets. Worth keeping in mind is that these files can only be viewed and not edited. The application is quite rudimentary and is essentially just a viewer.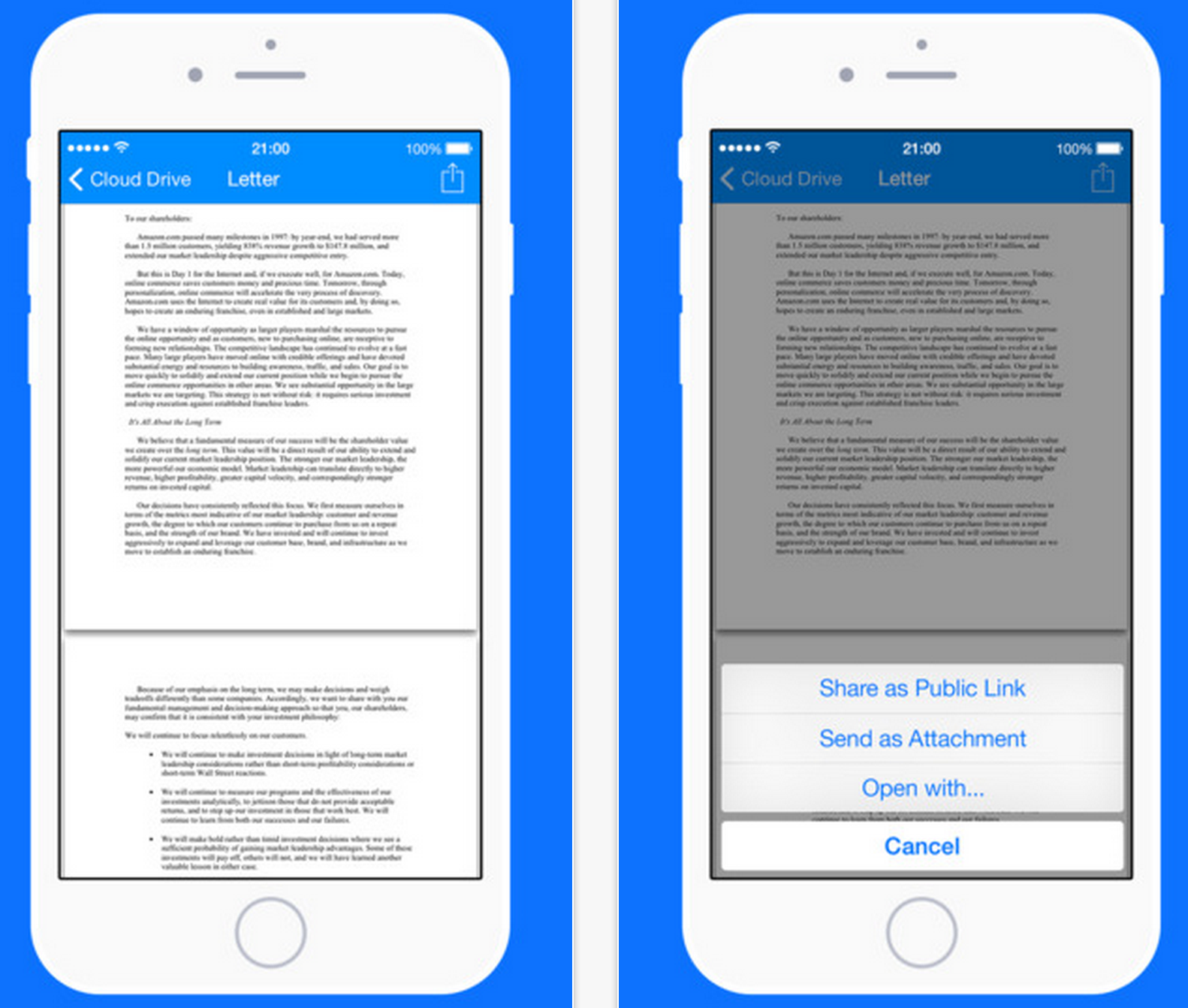 Paired with the Cloud Drive app are the Cloud Drive Photos and Prime Music apps that have been around on the store for a while now. Cloud Drive Photos is the photo centric app in the line up and offers an interface more optimized for image viewing, sharing. It also allows you to backup your smartphone's gallery to the cloud. Prime Music allows you to stream any music you might have saved on Amazon's Cloud Drive while also offering a music streaming service built into it. Overall, the new Cloud Drive app certainly highlights Amazon's mobile ambitions for the its cloud storage service but in its current state, the application seems to be quite lacking compared to the competition.