A recent set of leaked photos give us a glimpse of what is said to be the iPhone 6s. The photos suggest that the next iteration of the iPhone will offer faster LTE speeds.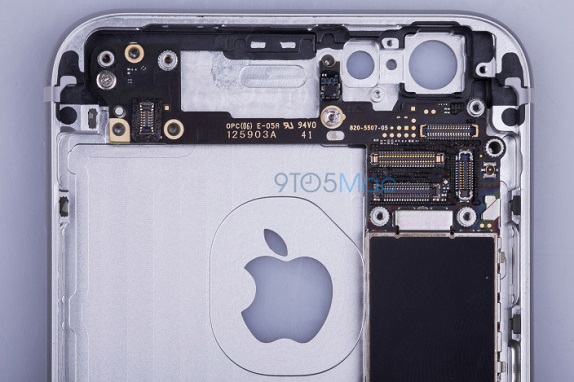 As per a 9to5Mac report, the iPhone 6s will include a Qualcomm chip MDM9635M, which could double internet speeds. The iPhone 6's chip offered download speeds up to 150Mbps while the iPhone 6s is said to be capable of download speeds up to 300Mbps. This new Qualcomm chip is also more power efficient resulting into an improved better battery life than the iPhone 6.
According to the images, the iPhone 6s looks identical to the 4.7-inch iPhone 6 in shape and design. The rear-camera placement, speaker and headphone-jack arrangement on the bottom of the device is similar to the current iPhone design. Moving on, the purported iPhone 6S motherboard is also said to be smaller, which would give Apple extra room to fit a larger battery into the new phone. It is being touted that the next iPhone will support Force Touch along with support for haptic feedback, allowing the phone to perform additional functions when pressure is applied to the screen.