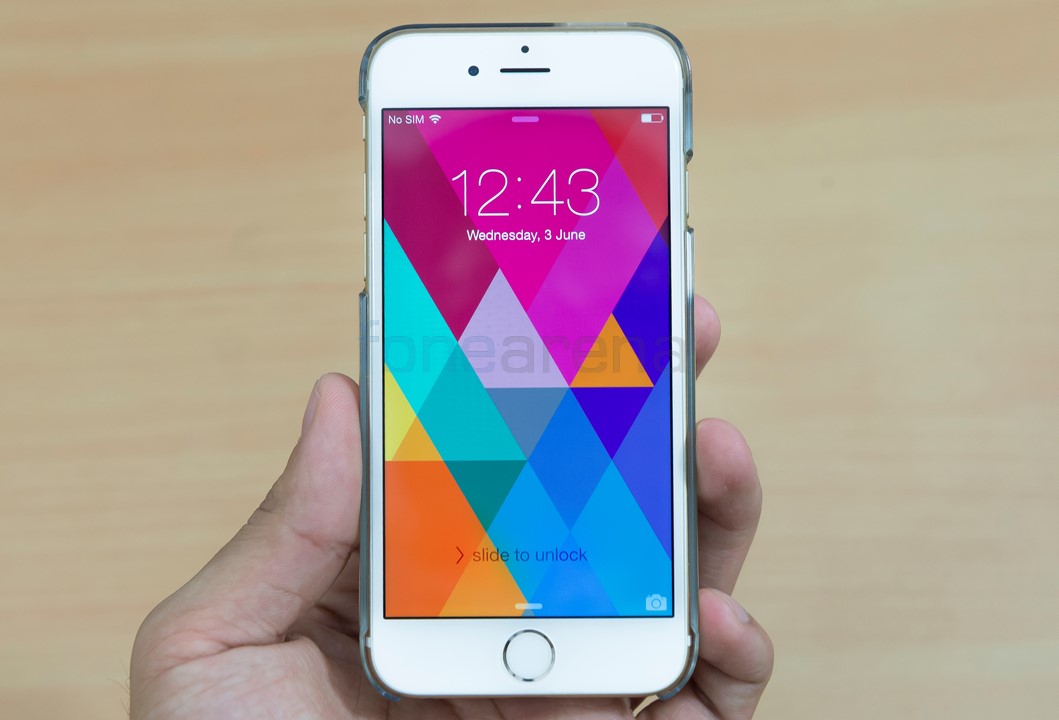 Hydra is the latest case from Innerexile that has the ability to heal itself much like how the self-healing back on the LG G Flex and G Flex 2 work. The case is available for both the Apple iPhone 6 as well as the 6 Plus. In this review we will be taking a look at the case for the iPhone 6 and whether or not it actually does heal itself.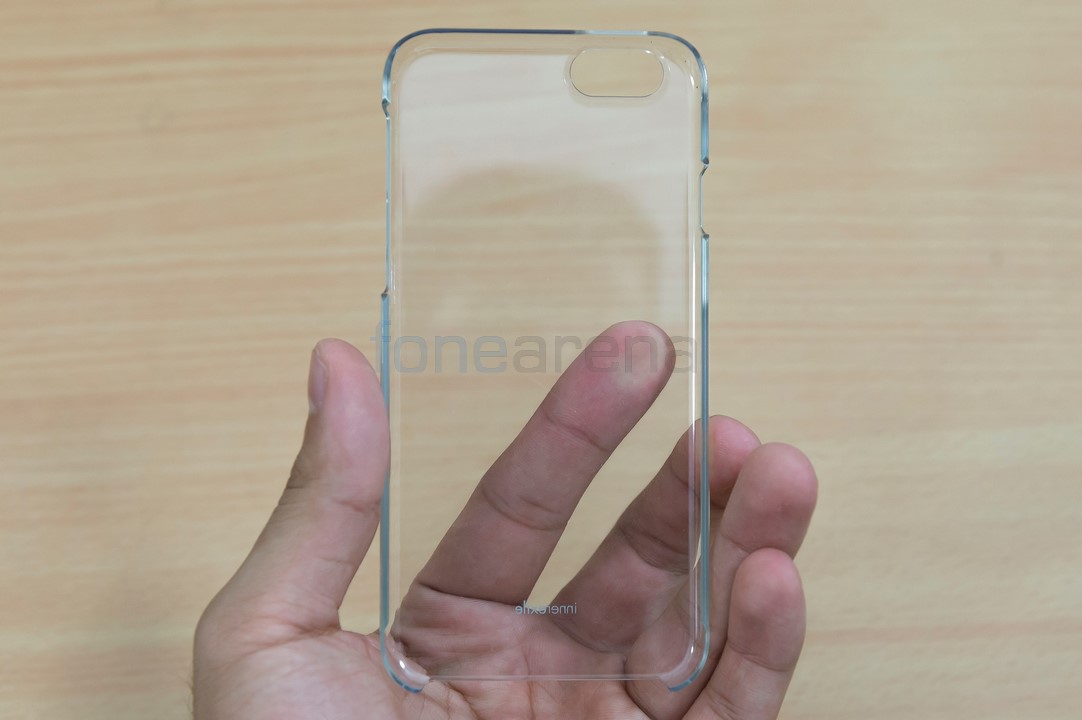 Design
The case is quite light and quite slim. It fits tightly on your iPhone 6 and 6 Plus while increasing the thickness only marginally.The hydra case isn't meant to offer protection from falls and bumps but merely from scratches that appear when in your pocket or perhaps when you're sliding your phone across a desk or so. The case comes in translucent plastic material in three different colors – White (Clear), Black and Pink.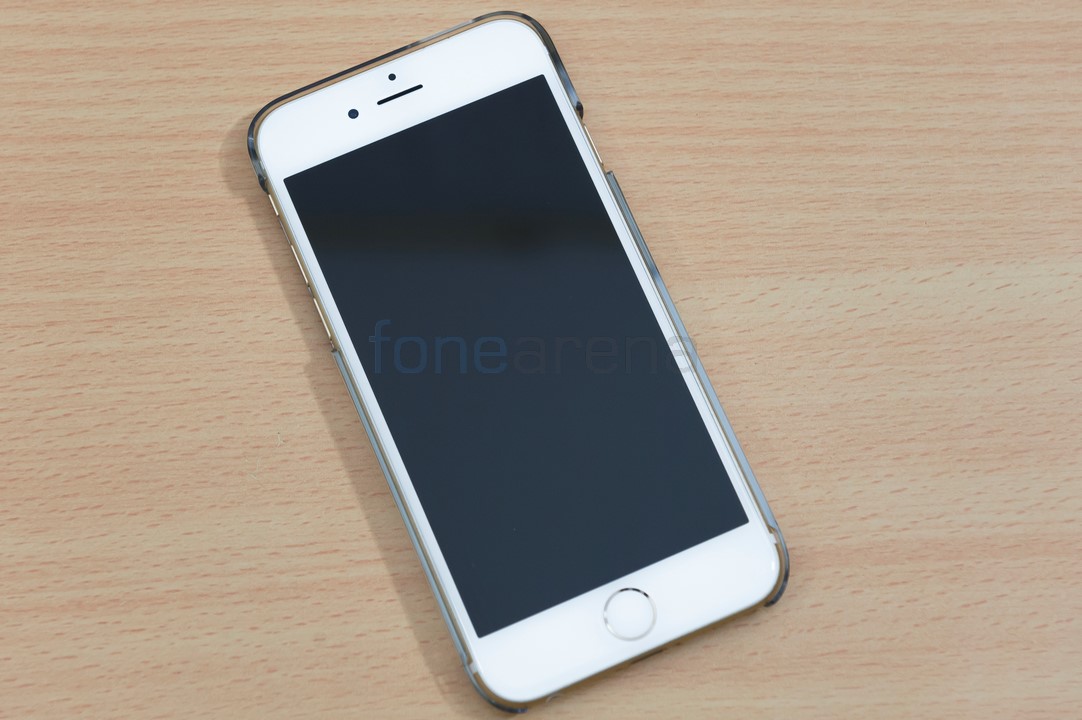 Handling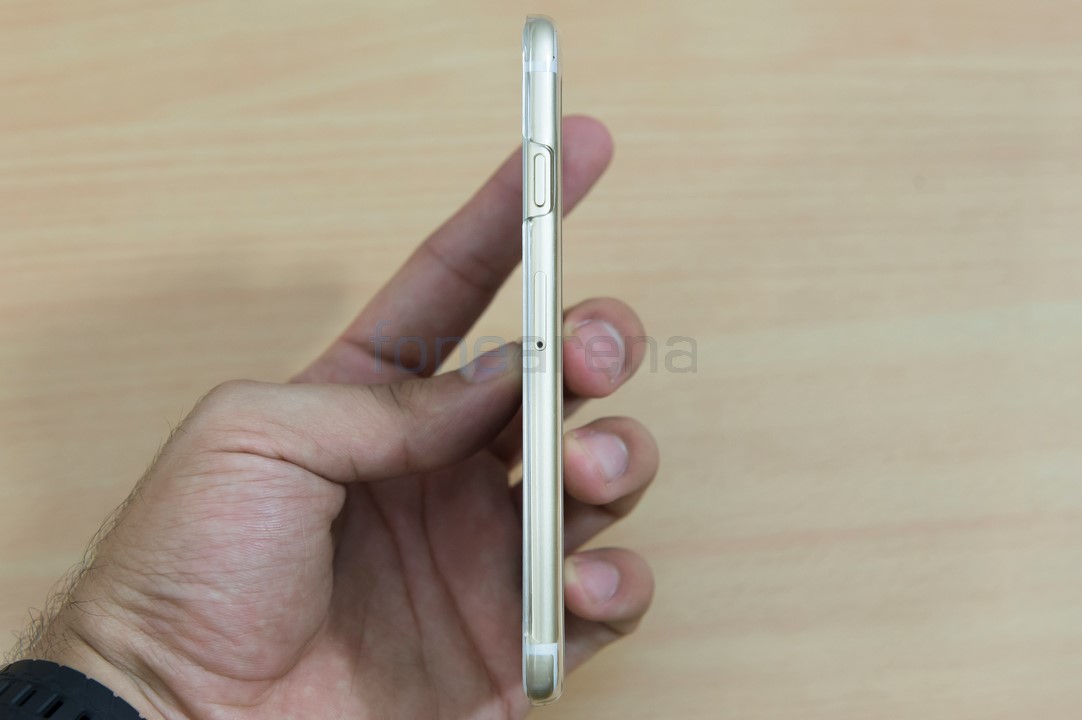 Since the case adds very negligible amount of bulk to the whole phone, we found it quite easy to get used to the phone with the case on. It even has a similar matte touch type of finish albeit a bit glossier and smoother than the iPhone 6/6 Plus's back, but offers more grip than most other clear cases. One downside of the case is that it does attract dust quite easily between the case and the phone so you would need to wash the case or wipe it with a wet cloth or so from time to time.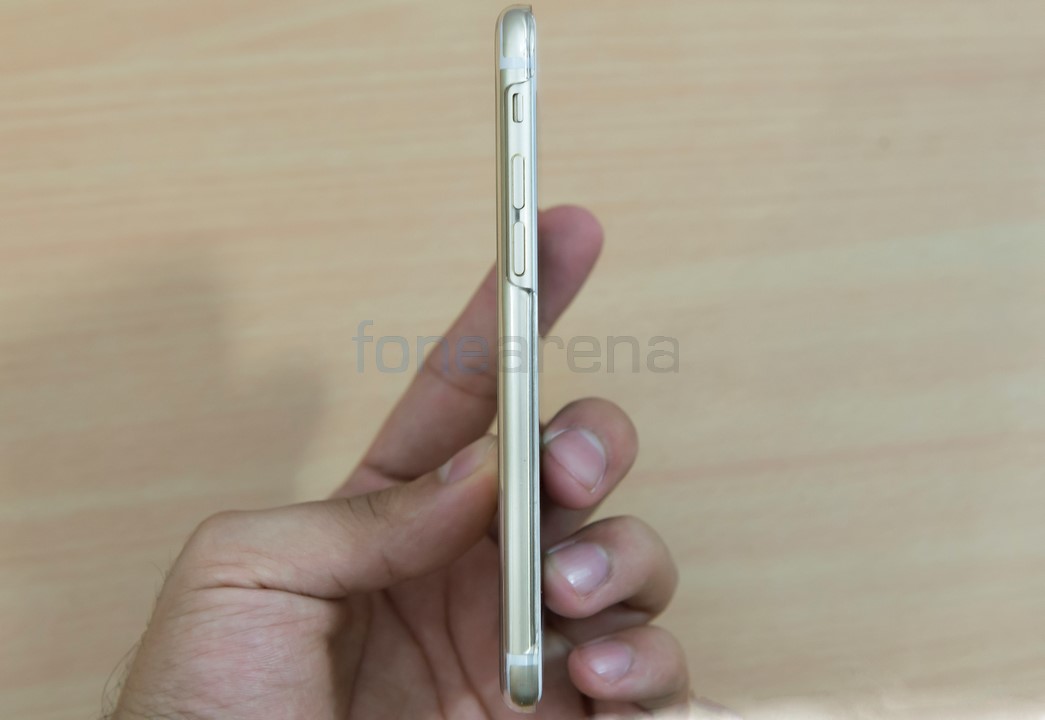 But that is one of the downsides of most cases and in particular clear cases since the dust can be seen from outside. So it is not something that is too cumbersome to do. It is actually a blessing in disguise as it prompts us to clean the phone and case thus improving the phone's hygiene. The case is quite grippy thanks to the soft touch finish and we didn't have any issues with the phone slipping out of our hands.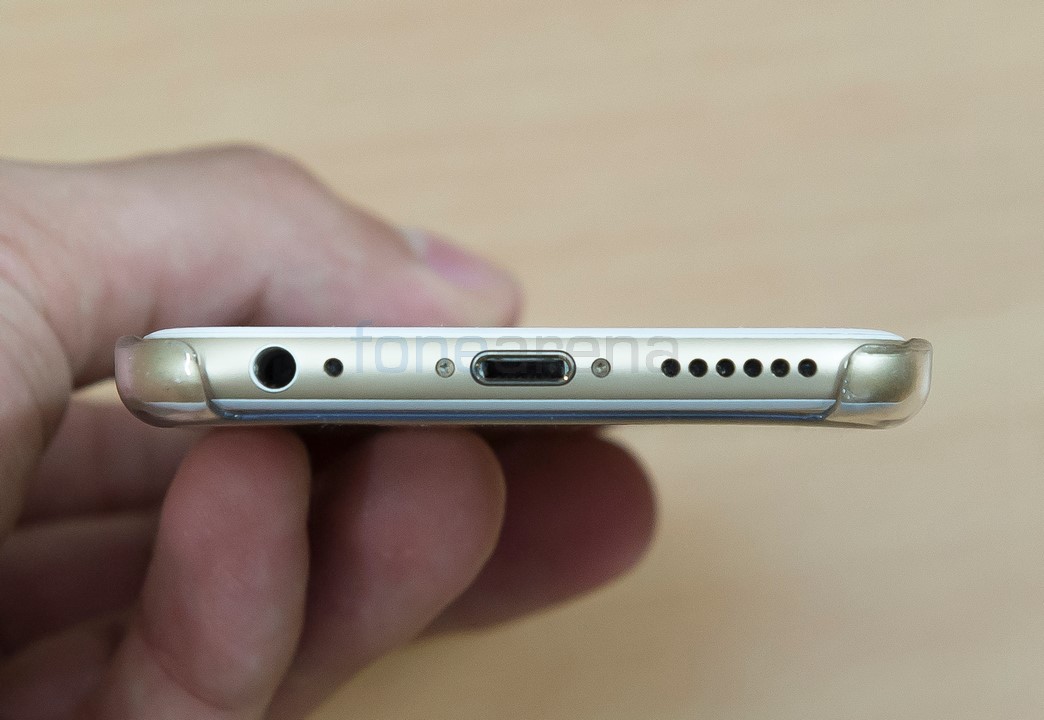 In fact the added bulk actually helps a bit since it brings the protruding camera lens on the same level as the case itself. While it can still get smudged easily or even scratched, at least the probability of that happening will be much lower.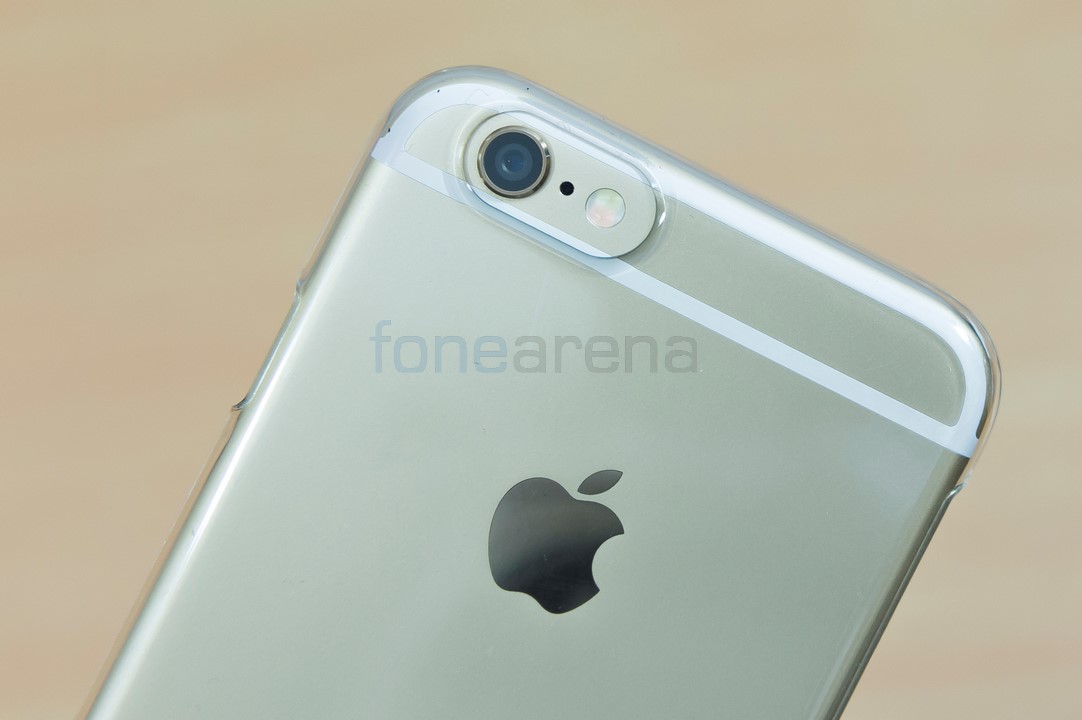 Scratch Protection
Innerexile states that they've tested and proven that the case can heal scratches caused by 1000g bronze finish. So that is basically means that metal scraping against the case upto said amount can be healed. Anything higher means the scratches may not go away or will leave a bit of a trace behind. So what does this mean in simple English?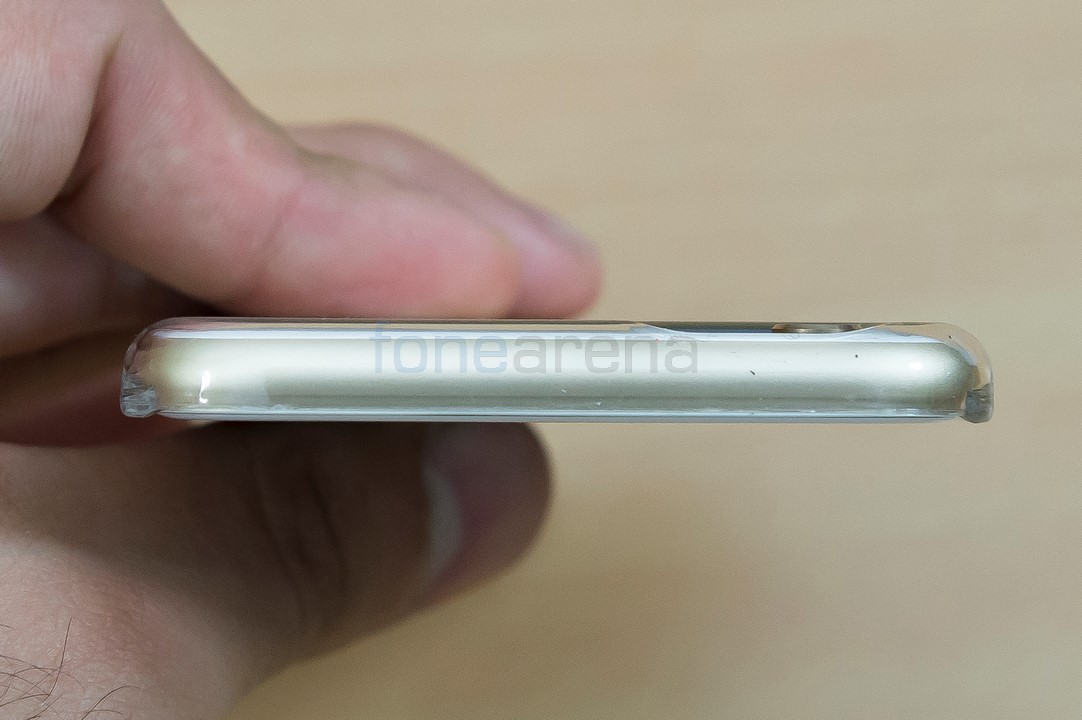 Well basically in our time of testing the case, it held up quite good to daily activities. We did see minute scratches from time to time but we found that they went away. We used it on a daily driver which was put in jeans, passed on over wood/glass/metal surfaces and occasionally placed with keys as well (either on top of the case or within the same pocket). All of the above stated methods have been tested to self-heal except in the case of one particularly sharp key and it depends on the angle at which it hits the case. We also found that deep scratches such as those caused by knives or other really sharp material does cause scratches. In some cases they do fade away a bit but not fully.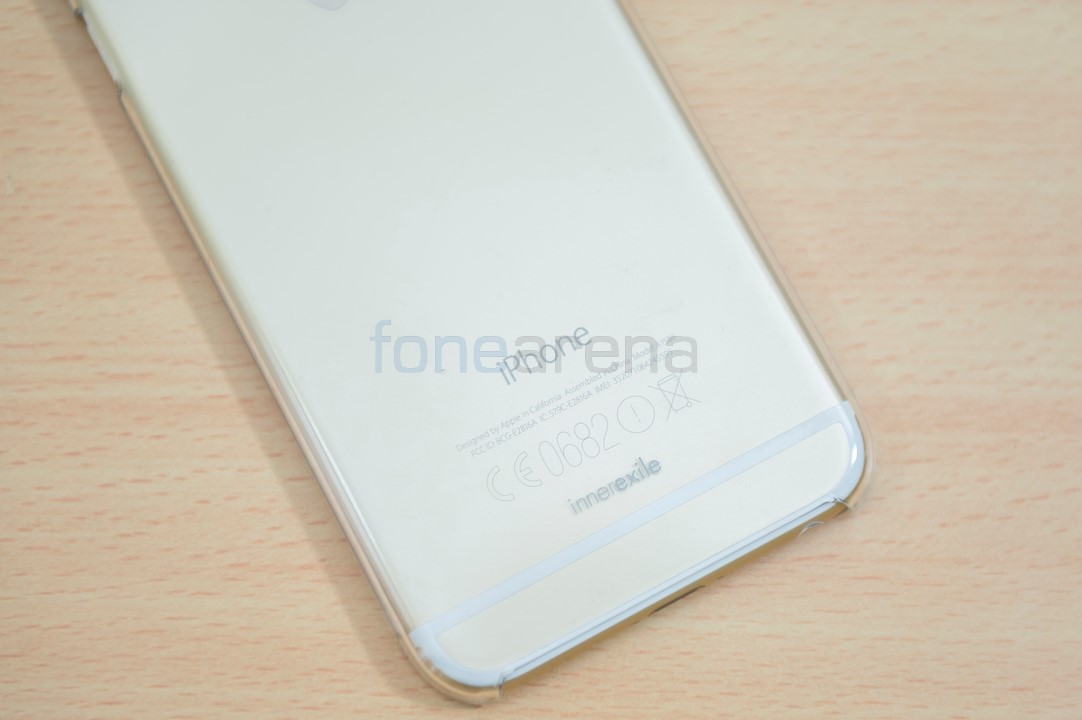 There is protection for the top and the two sides but the bottom is left unprotected for the major part so you ought to be careful of it. Some scratches disappear in a matter of hours while the others take days to disappear. But its a good thing knowing that it will get healed.
Conclusion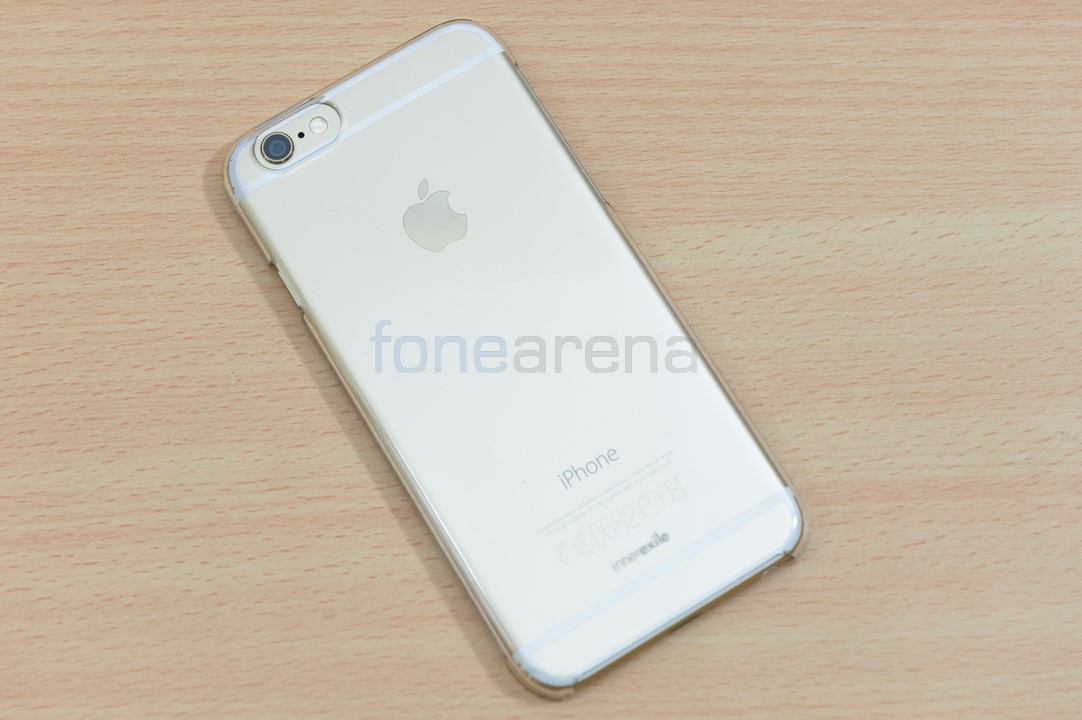 Overall the hydra case is a good companion to you if you are someone who takes care of his/her phone very well but still manage to scratch the back of your iPhone. The iPhone back in particular is quite an easy surface to scratch like most other metal devices out there. It acts very similar to how the self-healing mechanisms on the G Flex and G Flex 2 work. The case is available on Amazon India for a price of Rs. 1800, which is a bit steep for a thin case like this. But think of it this way, you still save your iPhone 6 plus which costs around 30 times more from getting scratched. Yes, the case doesn't heal deep scratches completely, but it at least makes sure that your device is safe and it is quite easier to change the case itself rather than getting a new housing for your iPhone 6/6 Plus.
You can checkout more details about the Innerexile Hydra case for the iPhone6 and 6 Plus here.