Microsoft has updated its Outlook mail client on Android and iOS with new security controls.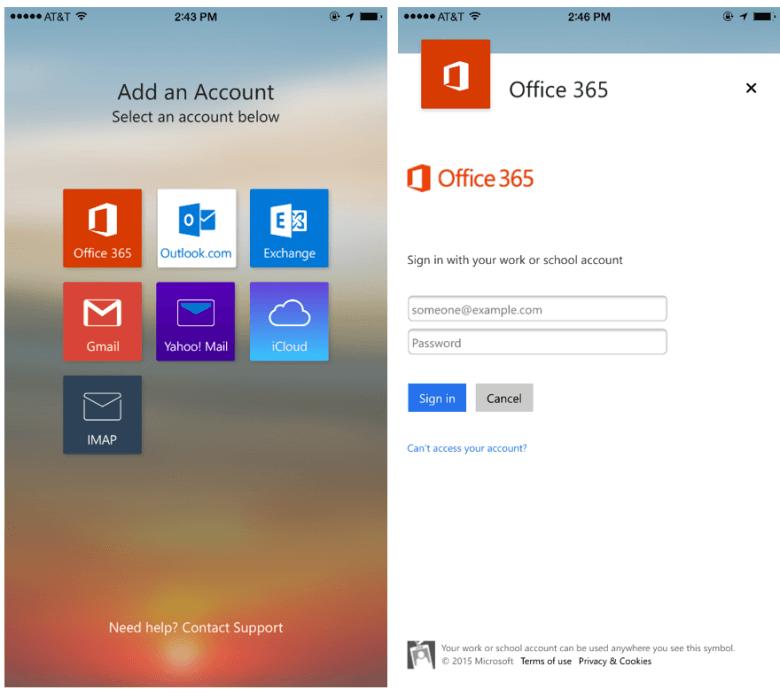 "Outlook now uses Active Directory Authentication Library (ADAL)-based authentication for Exchange Online mailboxes in Office 365, replacing the previously used basic authentication method. This new authentication method enables IT administrators to configure new access scenarios for sign in to Office 365 and to better control and manage Outlook on mobile devices in their organization."

posted Office in its company blog.
The ADAL-based authentication stack enables Outlook to engage in browser-based authentication with Office 365 that lets users sign in directly to Office 365's identity provider instead of providing credentials to Outlook. A new sign in layout has also been added for Office 365 users. Outlook for iOS and Android already uses that same OAuth-based system for other services that it integrates with, like Outlook.com, OneDrive, Dropbox and Gmail.
Moving on, Outlook now supports multi-factor authentication for Office 365 that helps secure the user sign-in for cloud services beyond just a single password. Users are required to acknowledge a phone call, text message, or app notification on their smartphones after correctly entering their passwords and only then they can sign in. Microsoft launched Outlook for Android and iOS in January this year and it soon received updates like improved calendar, people section and more in April. Last month, its was speculated that Microsoft is working on 'Flow by Outlook for iPhone' email chatting app.