Google has updated Chrome OS beta to improve your laptop's battery life. The latest update that bumps Chrome Beta OS to version 44 makes Flash content more power-efficient.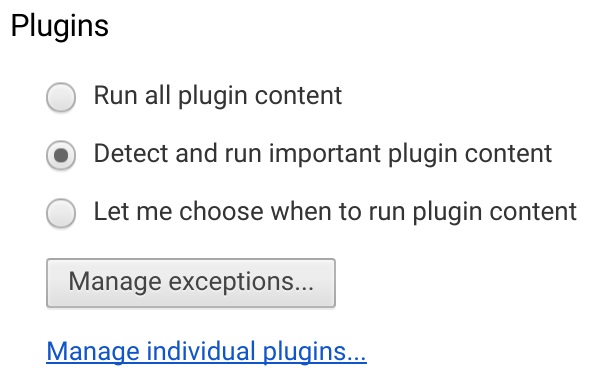 With the latest update, Chrome will intelligently pause content (like Flash animations) that are not central to the webpage, while keeping central content (like a video) playing without interruption. For example, animations on the side will be paused while the video you're trying to watch will be unaffected.
The feature is enabled in by default in Chrome beta but you can manually enable it by going to Chrome settings and choosing "Detect and run important plugin content." Google claims that the latest update significantly reduces power consumption, allowing you to surf the web longer before having to hunt for a power outlet. The company said that more power improvements will be rolling out in coming months.