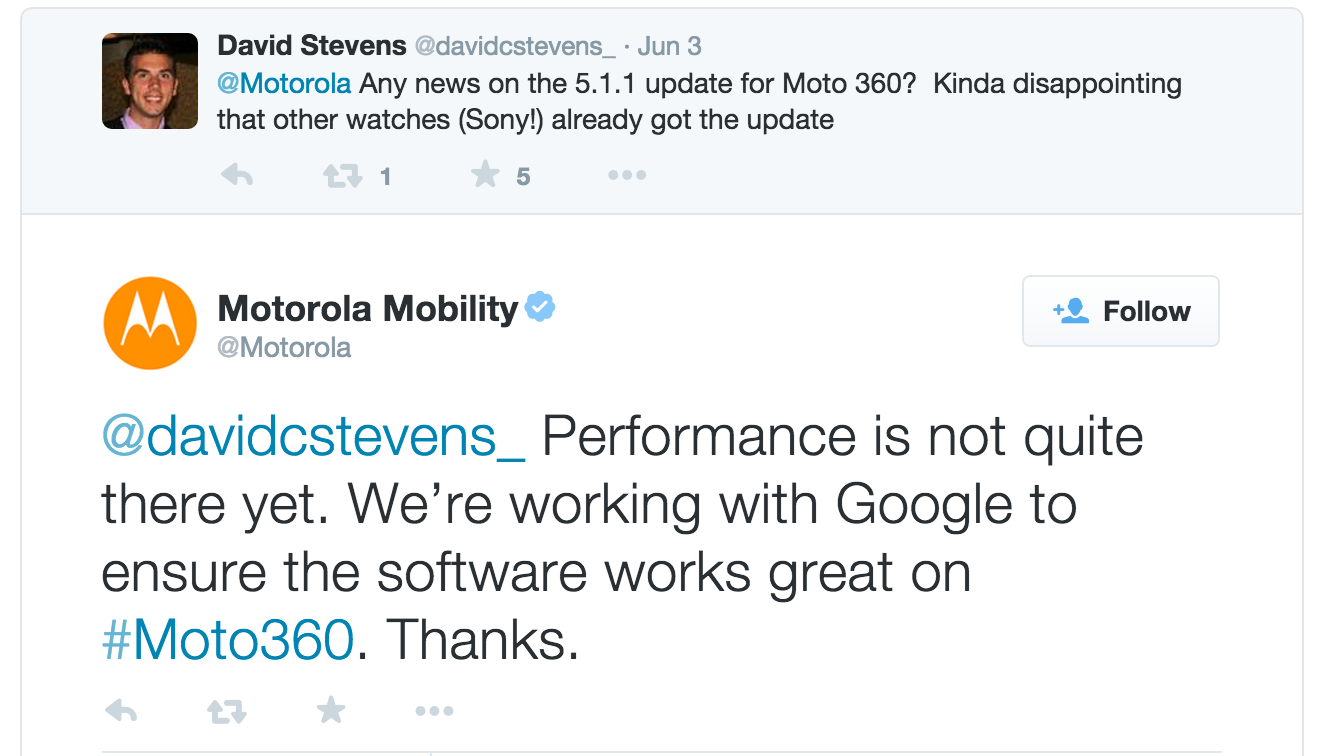 While Android Wear 5.1.1 is rolling out to various smartwatches, the update still hasn't reached the Motorola 360. The reason for this delay is apparently attributed to the performance issues the Moto 360 is facing on version 5.1.1.
MotorolaMobility replied to a tweet from a customer who asked about the update to 5.1.1 for the Moto 360 by saying that performance is not quite there yet. The tweet also mentioned that they're currently working with Google to make sure that the software runs great.
It is a bad thing to know that the company still hasn't finished working on the update but on the flipside, it is good to know that Moto 360 users will be getting the update to Android Wear 5.1.1 for sure. It is also good to see Motorola being transparent and openly telling users the status of an update. The update brings about quite a lot of updates, the most important of them being the Wi-Fi support on a few smartwatches. The Moto 360 will be one among them who do get Wi-Fi support once the update rolls out so users will be keen to get their hands on their update as soon as possible.