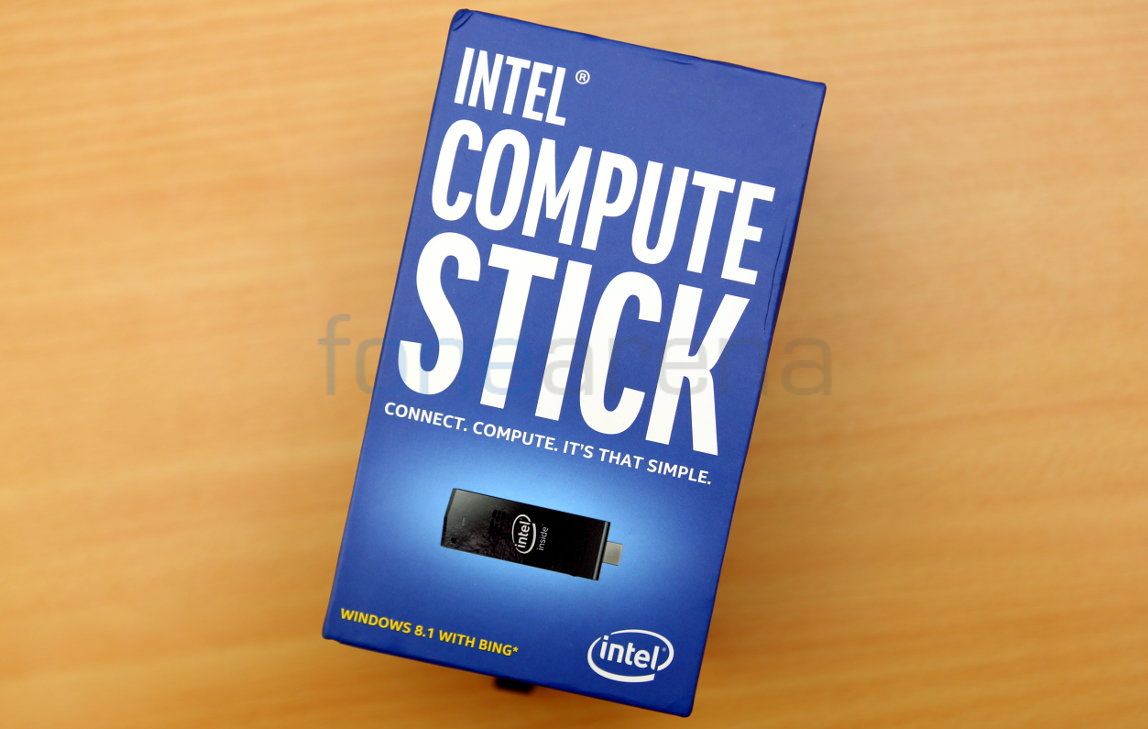 Intel introduced Compute Stick, a compact HDMI dongle that runs on Windows 8.1 with Bing at the CES 2015 earlier this year. This tiny dongle will transform your TV or monitor with a HDMI port to a full-fledged PC. The Compute Stick also comes in Ubuntu option. Check out the unboxing.
httpv://www.youtube.com/watch?v=byTxyvhII7Y
Box Contents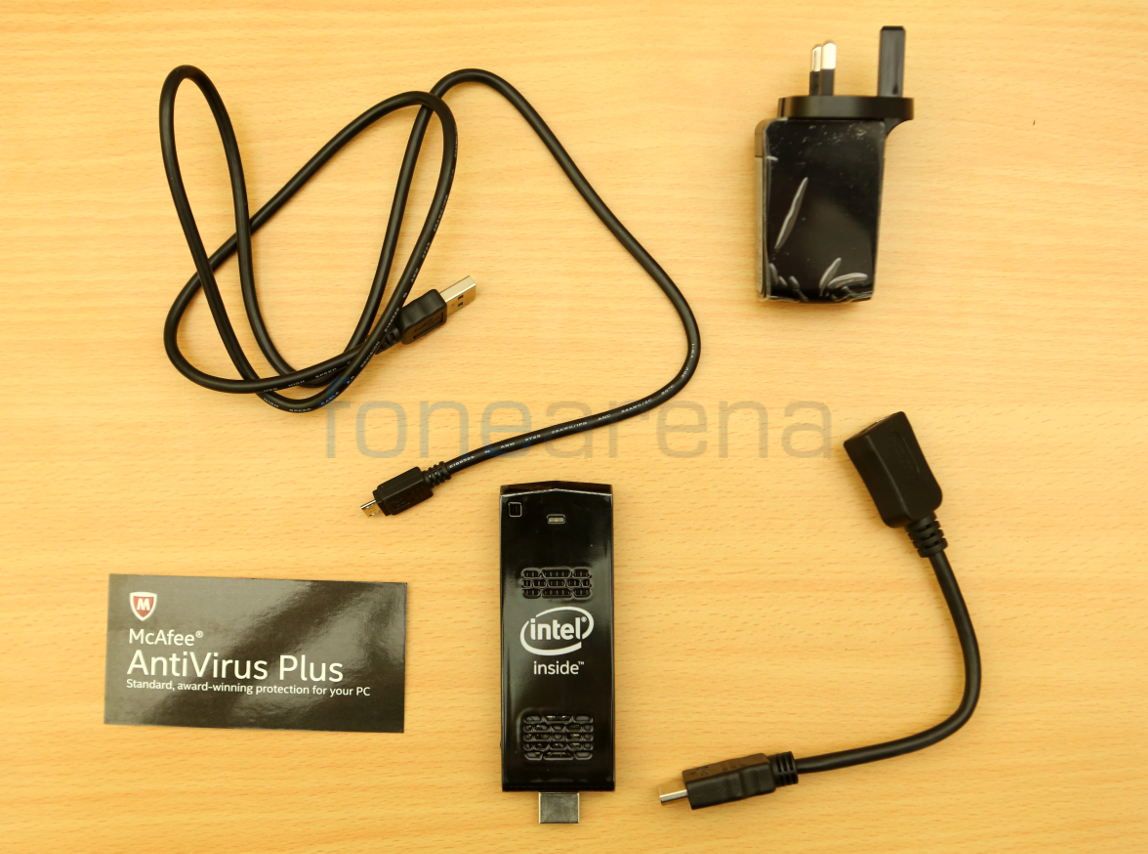 Intel Compute Stick (STCK1A32WFC) running Windows 8.1 with Bing
2-pin AC charger (5V – 2A)
Micro USB cable
HDMI extension cable
McAfee Antivirus Plus Subscription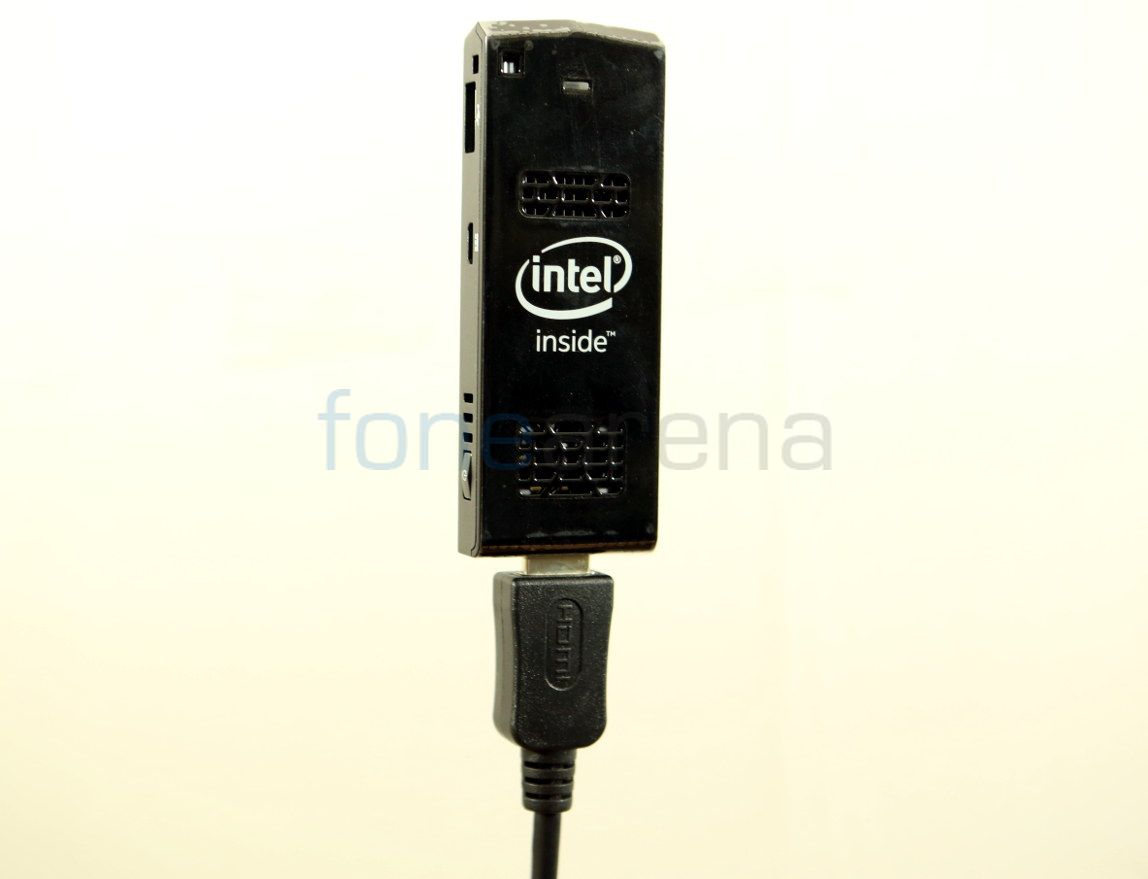 The compute stick is powered by a quad-core Intel Atom Z3735 processor with Intel HD Graphics that powers most Windows tablets. It has 2GB DDR3 RAM and 32 GB eMMC storage. On the back there are small fans that acts as a heat sink. HDMI is used to transmit the audio to your TV, since it has Intel HD Audio support, offering multi-channel digital audio.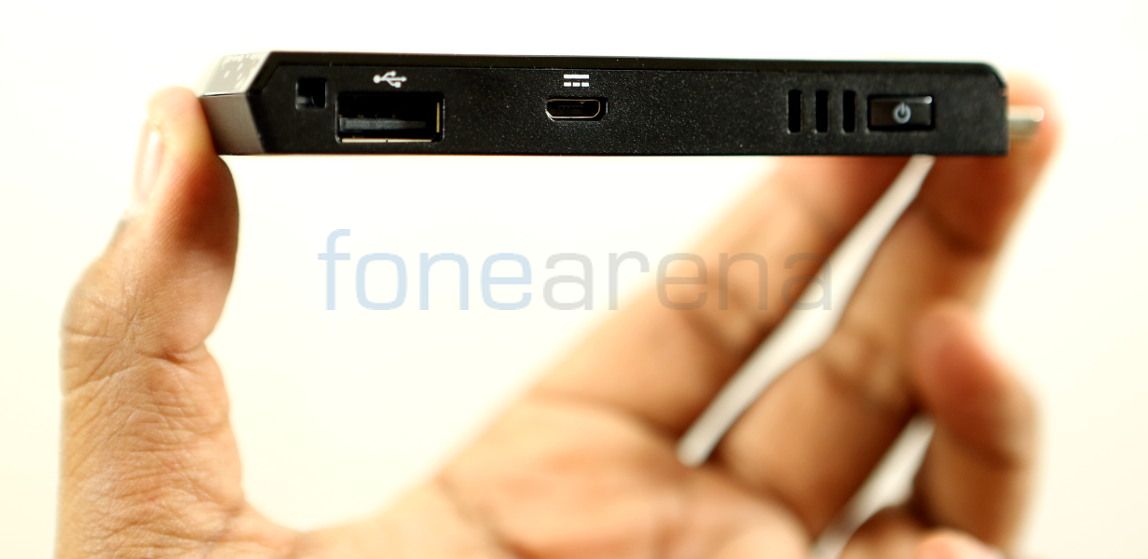 On the side there is a full USB 2.0 slot that lets you connect a mouse, keyboard or other accessories like hard disks or USB drives. You can also use USB hub to connect more peripherals. The small micro USB slot is the power port. You can use the bundled AC charger or connect it to a USB port present in your TV. There is a small power button on the side.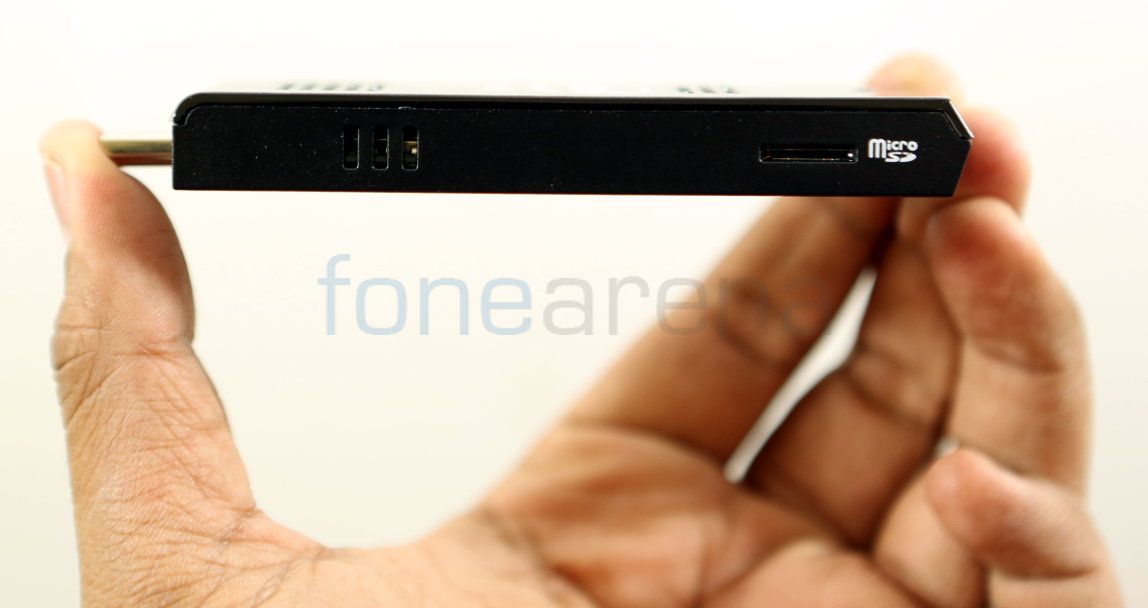 The compute stick even has a microSD card slot that even supports UHS I cards. The device is compact, measuring just 103 mm x 37 mm x 12 mm.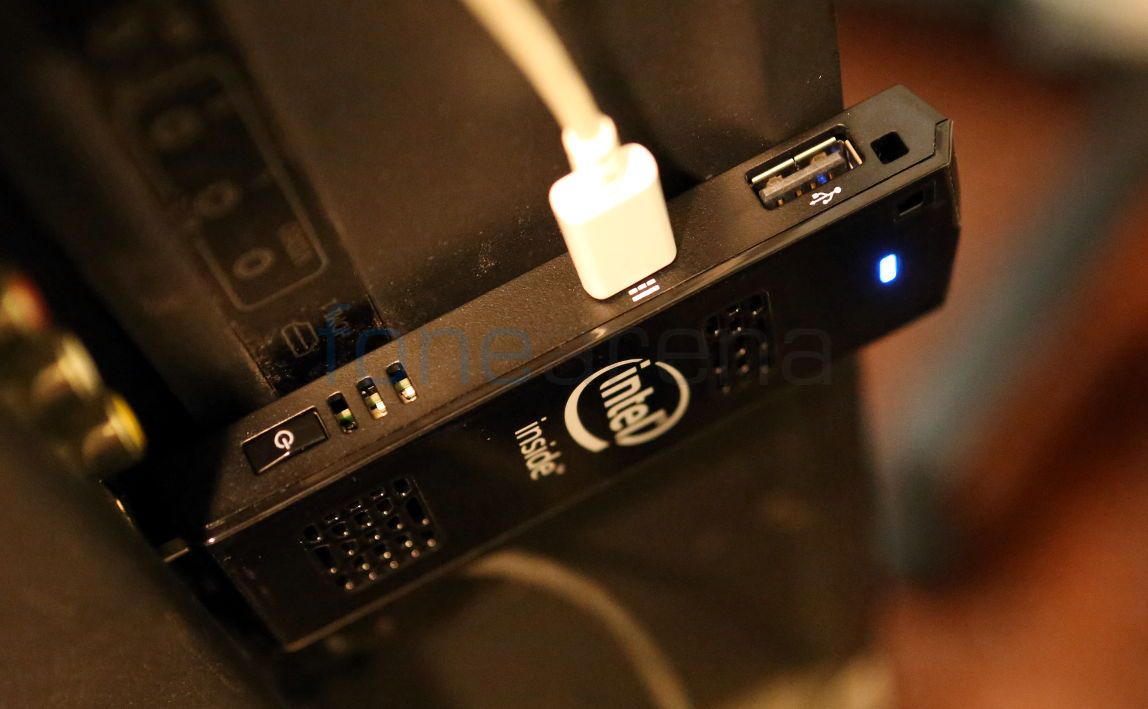 A Blue LED glows on the front when the device is powered up. It has built-in WiFi 802.11 b/g/n and Bluetooth 4.0 support. At $149 the compute stick is a cost-effective computer that offers a complete Windows 8.1 experience.