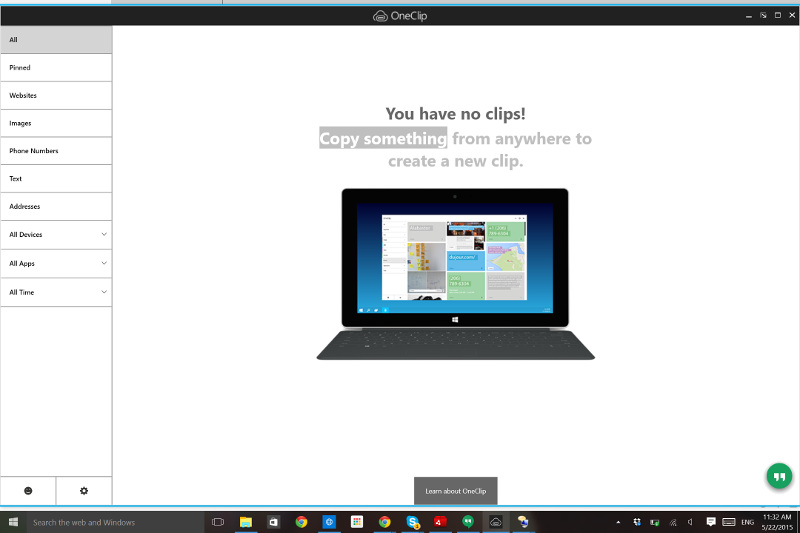 Microsoft is working on an app called OneClip for iOS, Android, Windows Phone and Windows PC, according to a leak. This will let you send clipboard text, links, phone numbers, screenshots and more from your PC to your smartphones easily. The content will be synced over the cloud between your devices. You need to set up the software in your PC using a PIN code generated on one of your devices. You can later connect multiple smartphones and systems using a single account.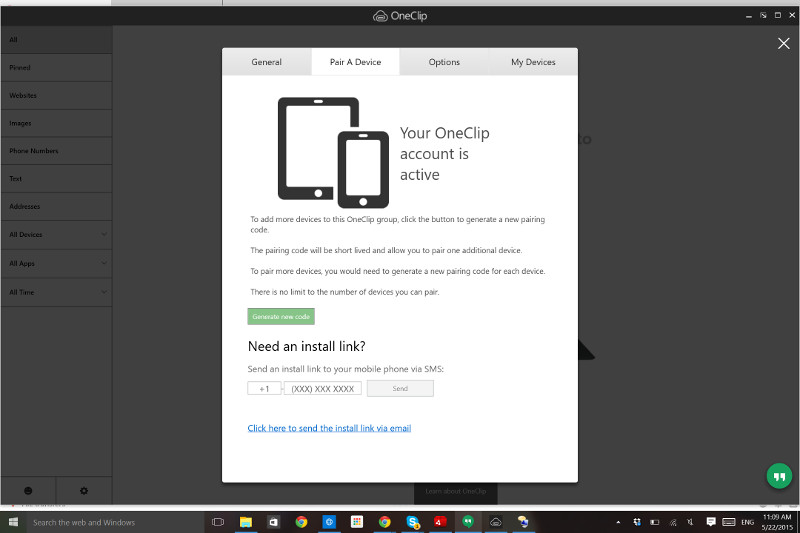 You can also exclude applications like LastPass with sensitive information from automatically being added to clipboard. OneClip is similar to the popular Pushbullet that lets you quickly share content between your PC or Mac and smartphones using browser or software. Even though Pushbullet has more features compared to OneClip, it might get several features when it releases. The software is touch-friendly and works on Windows 8 and Windows 10 devices, according to TNW.
Microsoft has been testing the app since 2014 in closed beta, but it is not clear when it will be released for the public.