Popular live video streaming app Meerkat has finally exited beta. The app was available in beta since the beginning of this month prior to which it started taking registrations for the same.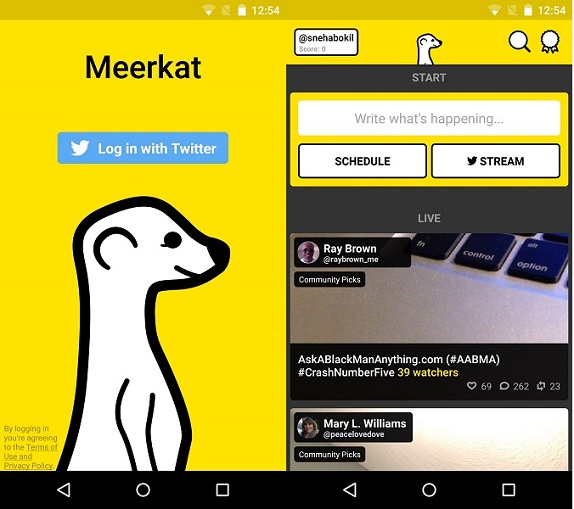 Meerkat lets you login using your Twitter account and stream videos instantly for your follower on Twitter by sharing a web link. By simply pressing 'Stream' your live video stream shows up in your follower's Twitter feeds. Streams will be pushed to followers in real time via push notifications. Once the stream has ended, you will not able to watch it again. You can save your streams to your phone, but Meerkat will not save them, says the company.
The app was launched for iPhone in February this year. Meerkat's competitor is Twitter owned Periscope that is also present only on iOS for now is expected to come to Android soon.
Play Link –  Meerkat