Oculus has just announced that the Rift will be shipping to consumers globally in the first quarter of 2016. They have also teased the product in two renders of the front and back of the device and it looks quite good.
The Rift delivers on the dream of consumer VR with compelling content, a full ecosystem, and a fully-integrated hardware/software tech stack designed specifically for virtual reality. It's a system designed by a team of extremely passionate gamers, developers, and engineers to reimagine what gaming can be.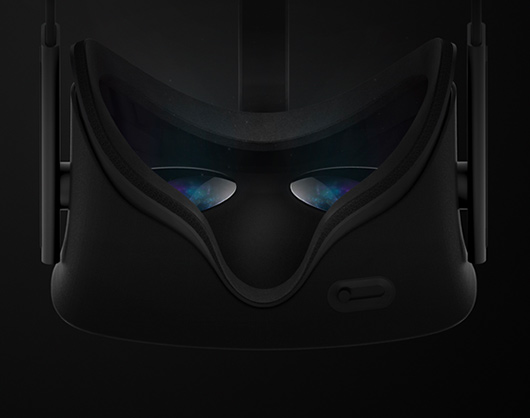 The Oculus Rift takes the Crescent Bay prototype and builds on it by improving the tracking, adding an industrial design and updated ergonomics for a more natural fit.
Customers will be able to pre-order the Rift starting later this year. Over the coming weeks Oculus will reveal details about the hardware, software and many unannounced titles that are made for VR. If you wish to develop content for the Rift, you can go ahead and do so at this link.