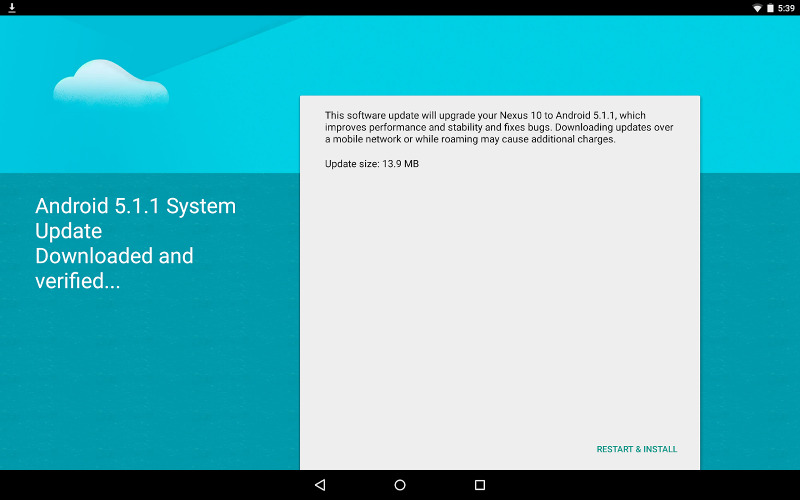 Google has released factory images of Android 5.1.1 (Lollipop) for Nexus 7 (Wi-Fi), Nexus 7 2013 (Wi-Fi) and Nexus 10 devices, soon after it released factory images for the Nexus Player. Google Nexus 10 even received 13.9 MB Android 5.1.1 over-the-air (OTA) update today, as noted by Android Police.
The Android 5.1.1 update doesn't add any new features like the Android 5.1 update, which was released last month. This is just a minor update with minor fixes and enhancements.
You can download factory images for these from the Google Developers website here. OTA update is not available as of now. Google has not rolled out the update for other devices yet. Android 5.1.1 update for the Nexus 9 was already spotted at Developer Portal, so the device should get it directly from Android 5.0.1, skipping the Android 5.1 update.