Dropbox is going social. The file sharing service has introduced Dropbox Comments feature that allows users to add comments to Dropbox files.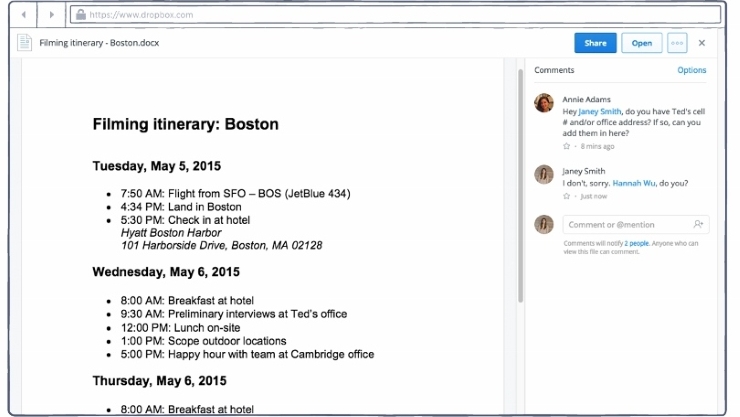 The new commenting feature lets you have conversations on your own files and the files that people share with you.  Users can invite people without Dropbox accounts to open files and read the comments, but you will need to sign up if you want to add your own comment. Similar to Facebook, Twitter or Instagram, users will have to type @symbol followed by someone's name or email address (if they are not a dropbox user). Posted comments will appear in a new comments pane when previewing files online.
"With comments, you can now have conversations around Dropbox files, both on the files you own and the files people share with you. This keeps your conversations organized in one place, and provides a way to gather feedback in just one step"

Nikhil Bhargava, said in a Dropbox post.
Dropbox will send you an email notification for each comment left on one of your files in order to help you keep up with discussions. In addition, you can also mute conversations on certain documents, so that you no longer receive those particular notifications. Currently, the comments feature is only available for desktop, but Dropbox said that it will soon expand to native mobile apps.