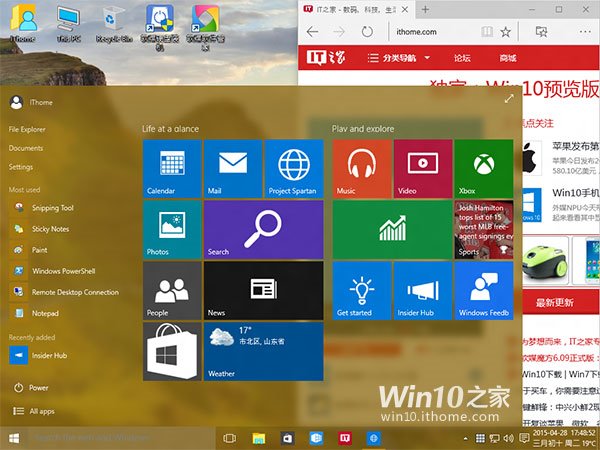 Leaked screenshots of the upcoming Windows 10 OS from Microsoft show us the changes in the UI and the new 3D tiles. Another major change is that Microsoft is bringing back the Aero Glass feature that was used in Windows 7 and Vista.
The Windows Aero Glass feature debuted along with Windows Vista and was also present in Windows 7 but was removed when Windows 8 was launched. The feature will be coming back to Windows 10 but in a slightly different way. Firstly the start menu makes a comeback with Windows 10. The Aero Glass feature wont be there in app windows but only for the start menu and the effect is also removed once you move into the fullscreen start screen.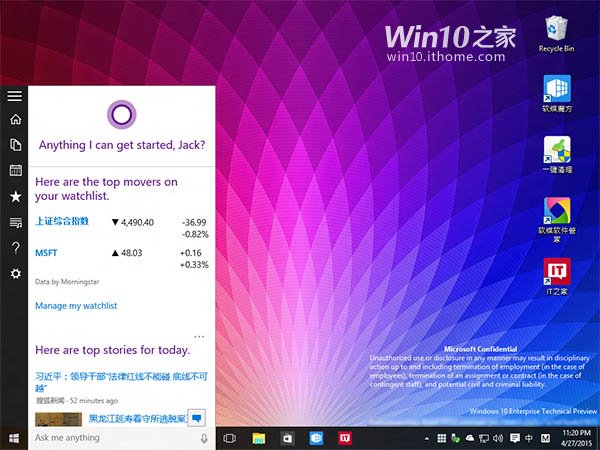 Microsoft's Build 2015 Keynote is scheduled for tomorrow, April 29th and it seems like there will be plenty for the company to showcase on the Windows 10 UI. Shots of Windows 10 Build 10102 shows the addition of Live Tiles  that have a 3D flip effect as seen below. Microsoft have also improved the Cortana experience and integrated it into the start menu search experience. All these show that Microsoft is hard at work and is on track to give us quite a different experience with Windows 10. We will keep you up to date on the happenings during the keynote tomorrow.