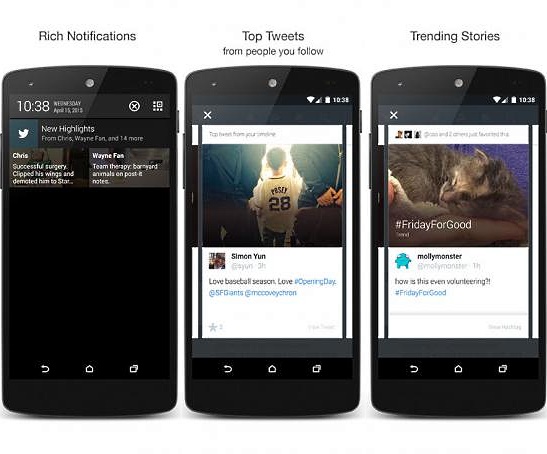 Twitter on Thursday announced that it is rolling out a new feature called Highlights to Android app users that will send out a summary of the missed best-tweets via push notifications twice a day.
The Highlights feature is optional and can be turned on/ off by going to Settings > your account handle > Mobile notifications > Highlights. Twitter on its blog noted that the company is refining the experience on Android first and will consider bringing Highlights to other platforms in the future.
We want to help you get the most out of Twitter, no matter how much time you spend with it. While your home timeline is a great place to browse through and engage with Tweets, we know it can be challenging to find the time to get through everything.
Essentially, the Highlights feature pushes out notifications two-times in a day with "the best stuff that is most relevant to you."
For this Twitter analyses things such as "accounts and conversations that are popular among people you follow, Tweets from people you're closely tied to, topics and events that are trending in your area or within your network, and people that are popular or trending among people you follow."
Tapping on the Highlights notification, it takes you to the Twitter app where personalized Highlights will be displayed in a new interface. Here, you can simply swipe (right to left) through the collected tweets/ conversation, and the last swipe takes you back to your home timeline.