Microsoft's virtual assistant Cortana is slowly evolving by learning new languages and new features. Today, the company has announced that it will soon start offering movie recommendations to Windows Phone 8.1 users.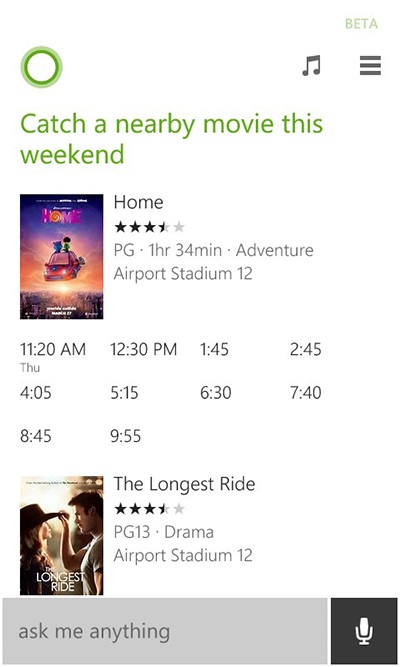 In order to get movie recommendations, Windows Phone owners will need to activate the film concierge service by turning the feature on in Cortana's Notebook settings. After clicking on Cortana, head over to her notebook (upper right-hand corner of your Lumia screen), tap "interests," and tap the + button. Then, choose "movies" and tap  "showtimes + trailers."
Cortana will then show a customized list of films and their show times at nearby movie theaters between Thursday and Sunday. If users are interested in a recommended movie, clicking on it will bring up details such as synopsis, reviews, cast list, and trailers, and even allow users to purchase tickets.