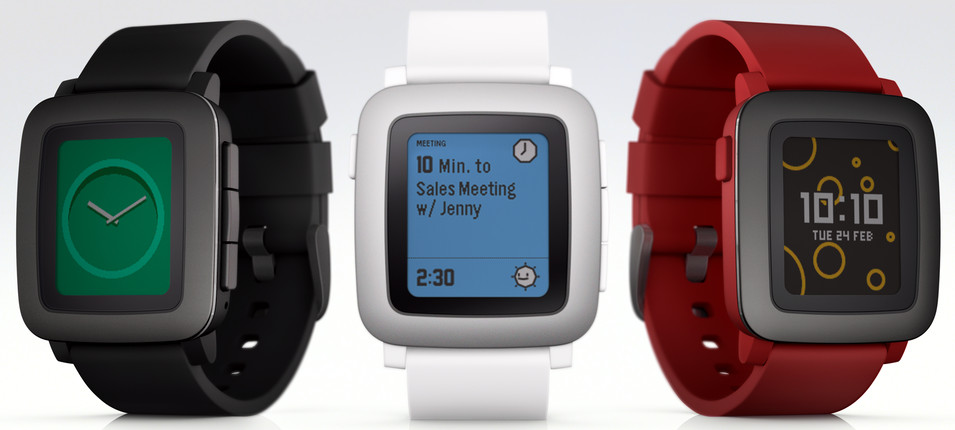 After its successful Pebble smartwatch that was introduced back in 2012 that raised over $10 million Kickstarter, on Pebble has launched its Pebble Time smartwatch, again exclusively on Kickstarter. The new Pebble Smartwatch comes with a color e-ink display, a new slimmer design and a new software. It even has a microphone that lets you send voice replies for notification on Android apps including SMS, Hangouts, Gmail, Facebook Messenger, Whatsapp and hundreds more. For iOS users, voice replies currently work only for Gmail notifications, but it will be available for more apps in future.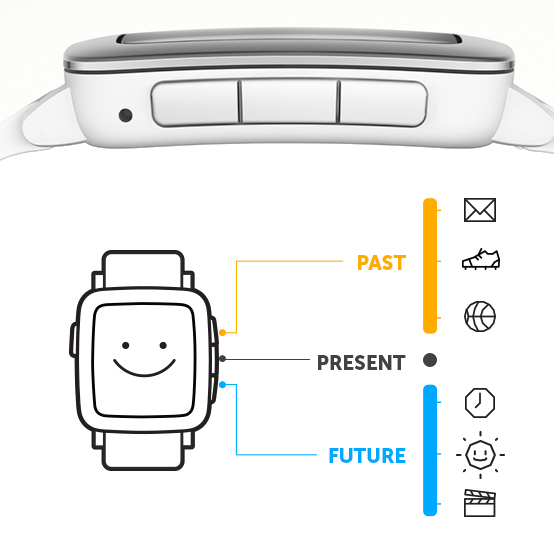 The Pebble Time has has a curved design to fit comfortably on your wrist. It is 9.5mm thick, making it 20% thinner than the original Pebble. It also has smart accessory port, enabling hardware developers to build sensors and smart straps that connect directly to the watch. It retains the four physical buttons from the first two watches. It has a new timeline interface that lists notifications, news, reminders and event in chronological order instead of being trapped inside separate apps.
[HTML1]
Highlights of Pebble Time
Always-on, daylight readable color e-paper display with backlight
Scratch-resistant Gorilla Glass protection and stainless steel bezel
New timeline interface
Microphone for responding to notifications or taking short voice notes
Up to 7 day battery life
compatible with all 6,500+ existing Pebble apps and watchfaces.
Use any standard 22mm watch band
Water resistant and durable
Tactile buttons for easy eyes-free clicking
Silent vibrating alarms
Step tracking with Misfit and Jawbone
Language and international character support (Chinese coming soon!)
Works with iOS 8 on iPhone 4s and above
Works with all Android 4.0+ phones
Pebble Time costs $159 and is expected to ship in May 2015 for Kickstarter backers. It will cost $199 at retail stores when it ships in May. It comes with Black watch case and silicone band with black PVD stainless steel bezel, White watch case and silicone band with silver PVD stainless steel bezel and Red watch case and silicone band with black PVD stainless steel bezel.
The first Pebble took about two hours to raise its raises $100,000 goal, but the new Pebble Time has reached its $500,000 goal in just 20 minutes. Have you backed it?