Samsung has joined hands with Good Technology to create Good for Samsung Knox. The collaboration will be used to provide enterprise users access to Good for Knox.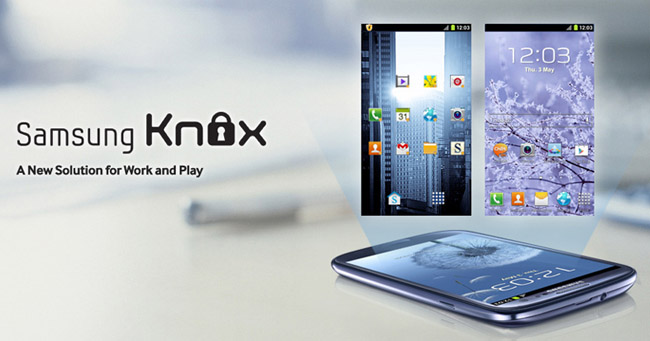 The Samsung Knox platform has now extended beyond private use to now encompass businesses and enterprises. This new program is designed to offer businesses a way to allow their workers to download apps that are secure on devices that run the Samsung Knox security platform.
​"Together, Samsung and Good are addressing the growing importance of mobility management for enterprises by delivering an unmatched secure mobile productivity solution for Android that will relieve organizations of past concerns with Android adoption. The combination of Samsung and Good represents the best solution for secure enterprise Android productivity – no matter whether corporate-liable, COPE(Corporate Owned, Personally Enabled) or BYOD(Bring Your Own Device) device ownership models are being used."

said Injong Rhee, executive vice president of enterprise business, IT and mobile business at Samsung Electronics.
Samsung claims that Good is the first enterprise mobility management (EMM) that's fully integrated directly into Samsung Knox. Good for Samsung Knox can eliminate virus and malware concerns that come with Android adoption in the enterprise, added the company. The latest partnership comes after Samsung Knox and Blackberry had joined hands last year to integrate BlackBerry's cross-platform BES12 enterprise mobility management software into Samsung's Knox security for Android devices.