Apple CEO Tim Cook received a hefty bonus of $9.2 million in the fiscal year 2014. As per the company filing, Cook took 1.75 million in salary and 6.7 million in non-equity incentive plan compensation.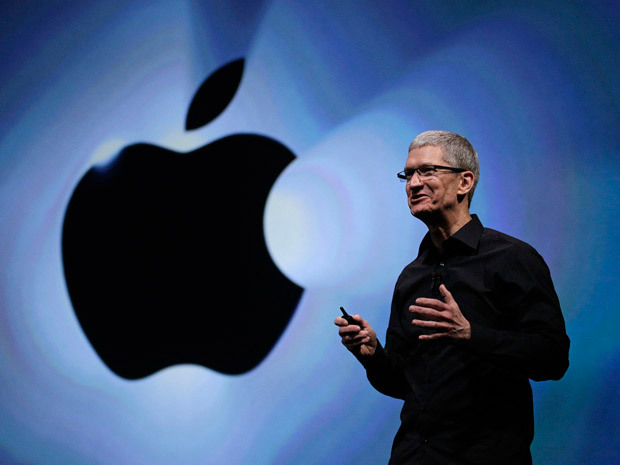 The bonus received by Cook is more than double compared to the pay in 2013. Cook was granted a pay package valued at $4.25 million in 2013.  Eddy Cue, Apple's Senior Vice President of Internet software and services, received nearly $25 million in total compensation. Meanwhile recently hired retial chief  Angela Ahrendts received $73.4 million in total compensation, both of which were mostly through stock grants.
Luca Maestri was promoted to senior vice president and chief financial officer following Peter Oppenheimer's retirement. Oppenheimer made $4.5 million total, including stocks, as he exited the company and Maestri made $14 million including stock awards.  In 2014 net sales rose 7 percent, or $11.9 billion, to $182.8 billion and the operating income also rose 7 percent, or $3.5 billion, to $52.5 billion, compared to 2013.